Smart home technology: the next telematics? | Insurance Business UK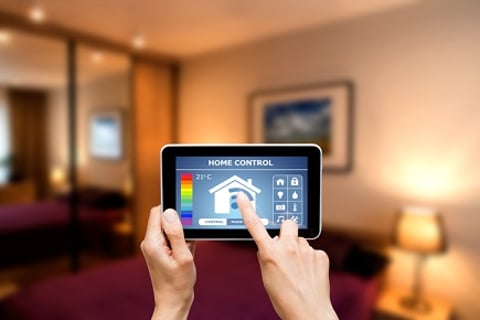 We've seen technology transform the motor insurance market through telematics and the growing production of connected cars, but smart home technology looks set to be the next to revolutionise the industry.
The majority of UK home insurers (75%) expect smart home technology to positively impact risk mitigation, but only a quarter of homeowners currently use connected home technologies,
a recent report from LexisNexis Risk Solutions
found – pointing to a gap between the perceived benefits of the technology and its actual take up.
While the concept of connected homes holds "huge potential" for the insurance industry, it is still at a nascent stage, says Jay Borkakoti, director of home insurance, UK and Ireland, at LexisNexis.
"As with every type of new technology – it happened with the smartphone, it happened with motor telematics – you always have the early adopters, who tend to be a very specific type of person, and it stays like that for a while until you get a real following," Borkakoti told
Insurance Business
. "We are currently only at, or even approaching, the early adopter stage."
The speed with which smart home technology will change the market does rest largely on natural growth in take-up among consumers – which reports suggest is set to grow – but insurers have a part to play too, according to the director.
"The insurance industry without a doubt has a role in manifesting that, and even in funding it," he said. "It makes sense for an insurer to, for example, pay to have the devices installed for its policyholders, because of the increased ability to monitor and collect data, and also they know that the house is safer than one without a device in it."
The key risk areas addressed by connected home devices are currently around fire, theft, and escape of water – risks which are of considerable concern for both insured and insurer.
"When it comes to the 'home perils' and the types of loss that insurers pay out for, connected home technology plays directly into those, because there's some type of sensor or alert for each insurance risk," Borkakoti said.
Leak detectors in particular provide a key opportunity for insurers to save on one of the costliest areas within home insurance – last year alone, escape of water claims totalled £667 million for insurers.
As for building momentum within the insurance space, the industry could benefit from a central database containing information gathered from smart home technologies, which Borkakoti said could help build scale.
"We're not in a position yet where there's enough data or enough momentum in the smart home arena to use this as uniformly as we'd like to," he explained. "The ultimate goal would be to harness the UK smart home data into one big pool, so that insurers, among other companies, would be able to price more accurately using it."
"I don't think the take up with smart home technology is going to happen overnight," Borkakoti added. "But I think it's definitely going to get bigger over the next five to 10 years, and I think there will be a steady increase rather than a big bang."
Related stories:
The 'huge' potential of smart home technology data for insurers
Hood Group partners with UK's first smart home insurance provider