Equipsme announces Coversure tie-up | Insurance Business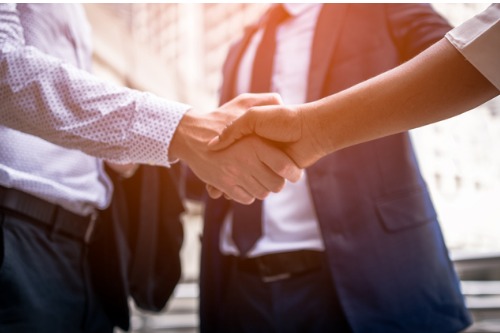 To say that Equipsme is on a roll is perhaps an understatement. It was just last week that the SME health insurance plans provider announced a distribution deal with Welsh broker Watkin Davies; now another firm has entered the picture, and it's a big one.
Coversure Insurance Services, which operates a franchise of more than 90 offices across the UK, is now part of the healthcare managing general agent's distribution panel. With its nationwide network, the independent insurance broker will allow Equipsme to hit the high street.
"There's no doubt that businesses of all shapes and sizes are under pressure – whether a retailer on the high street, a local builder, or printer," said the MGA's managing director Matthew Reed. "They need help and support just as much as big business – if not more so to stay competitive, recruit and retain the right people, and remain fighting fit.
"That's why we've created a cost-effective solution that can help them protect the health and wellbeing of their entire workforce."
Benefits of Equipsme plans include round-the-clock GP access, stress support, and diagnosis and treatment. The offering was developed in consultation with owners of small- and medium-sized enterprises.
"Now some in our industry may no longer recognise the value in the high street, but the biggest mistake you can make when it comes to supporting SMEs, in my opinion, is to adopt a one-size fits all strategy," continued Reed.
"You have to have a varied distribution network and for us, the high street forms an important part of that network. We're delighted to have signed up the team at Coversure to be our face on high streets up and down the country."
Meanwhile the brokerage is just as pleased with the alliance.
"I am delighted to welcome Equipsme to our product offering," commented Coversure managing director Sarah Darling. "This is a truly innovative product which will offer SMEs a fantastic opportunity to provide affordable health insurance cover to their employees.
"Its focus on looking after the wellbeing of employees is completely in line with our values and is a great addition to Coversure's service."