High street SMEs having to evolve in new landscape, says Zurich | Insurance Business UK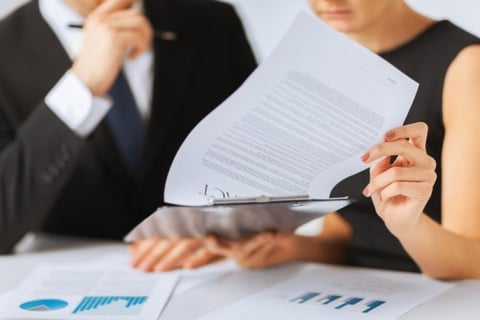 The traditional high street is changing and the needs of SME businesses are continually evolving as a result, according to insurer
Zurich
.
In servicing SME clients, brokers need to place greater emphasis on getting under the skin of their clients' business activities to ensure that they are placing the right cover.
As a result of widespread change, many high street small businesses are diversifying their offering in order to keep afloat – and they may not fully understand the implications this can have on their insurance needs.
"It's really important that businesses evaluate the cover they need, and that brokers are getting a real understanding of what the customer is doing, because things are changing all the time," Karen Dobinson, head of package underwriting at
Zurich
, told Insurance Business.
For small businesses on the high street, key perils range from damage to premises from
fire
and
escape of water
, to the potential of customer '
slips and trips'
amid a growing claims culture. The impact of a physical loss on a small business can extend well beyond the event itself, and many
SMEs are unprepared for a claim
, Dobinson warned.
"People often forget that while it might be a flood or a fire that wipes out their premises, they've still got bills to pay –
business interruption
is a key cover for any SME, but particularly those with a physical presence," commented Dobinson.
Janette Brooks, portfolio analyst at Zurich, added: "Quite often, small businesses are just keen to insure the bricks and mortar around them and protect their belongings, but if the worst-case scenario does happen and their premises is destroyed, there's a risk of losing customers on a more permanent basis."
It's crucial therefore that brokers help SMEs to get their sums insured correct, to ensure that in the worst-case scenario, clients aren't pushed out of business.
In the hair and beauty sector, for example, the risks are potentially life-changing. A misapplied skin treatment, an allergic reaction, or a novel therapy that hasn't been properly vetted can all lead to the loss of reputation, significant claims, and ultimately destroy a business.
As SMEs increasingly diversify to adapt to wider changes in society, brokers need to take the lead with clients in ensuring that they provide a full and accurate account of their business activities, Dobinson stressed.
"That's undoubtedly where a broker can make a huge difference. A lot of SME businesses, especially when they are starting up, are not sophisticated – they're not going to have risk managers, they are often one-man bands, or just have one or two people working for them, and that's absolutely where a broker can add value by identifying customer needs and ensuring the cover provided meets those needs," she said.
"The right products will support small business customers in what are changing circumstances," Brooks added.
Zurich's
Shop & Salon product for SME customers accommodates a wide range of trades and activities. It can provide a complete package of covers ranging from property and business interruption to public liability, and will automatically increase stock cover for three months during peak periods such as Christmas. Brokers can access these products either through
ZTrade
or Acturis.
When brokers place their clients with Zurich on Ztrade, they also have access to a range of value added services such as Reputation.com. This service provides clients with an assessment to help them manage their online reputation – a particularly useful tool in a world where many customers do their research online before interacting with a company.
Related stories:
Widespread underinsurance both a challenge and an opportunity for brokers, says Zurich
Zurich report: Big business accused of preying on SMEs in £45 billion late payment scandal