MetLife UK on quest to close SME protection gap | Insurance Business UK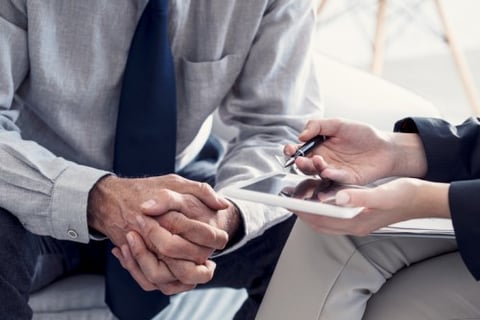 Up to a quarter of the UK workforce is experiencing some form of financial insecurity, according to the charity Money and Mental Health. Common causes of financial anxiety include debts, insecure working hours, and difficulties meeting day to day living costs like rent, food and utility bills. Of the group experiencing financial insecurity, two thirds also reported at least one sign of poor mental health, such as sleep deprivation, anxiety attacks and difficulty concentrating.
The message is clear: financial, mental and physical wellbeing are all interconnected. However, while mental health has become a hot topic around the world, the relationship between financial, mental and physical health is not so widely discussed. Employers are uniquely positioned to help their employees understand that relationship. It's in their best interests to support the health and wellbeing of their staff and one way they can do that is by offering a good employee benefits package.
Companies can benefit by helping their people optimise their financial situation beyond a pay check. For example, employers can offer benefits like group life and group income protection, which help to reduce employees' financial concerns related to negative life events. Other benefits employers can consider include: disability insurance, accident and health insurance, dental insurance, critical illness cover and so on.
However, not all UK businesses are making the most out of their employee benefits programs. In fact, there's quite a significant protection gap among small and medium-sized enterprises (SME) despite most employers recognising they have a duty of care to their employees.
"I think there's a bit of a misconception among SMEs about the cost of providing group benefits," said Adrian Matthews, employee benefits director, MetLife UK. "To put it into perspective, in April 2017, the government introduced an apprenticeship levy for employers with a turnover of £3 million or more each year. You can buy group benefits for the same amount as that apprenticeship levy.
"As an industry, we need to do better at communicating the value of group benefits for SMEs. They're the lifeblood of the UK economy and we've got to do what we can to help them. If you have the likes of Amazon and Google setting up hubs in the UK, workers are likely to be attracted to those types of companies because they're offering superior benefits packages. In order to compete, SMEs should be offering similar benefits."
So, how can the UK insurance industry reduce the employee benefits protection gap among SMEs? The "knee-jerk reaction" is always to turn to technology, Matthews told Insurance Business. In this day and age, everything has an app or is available online.
"Early signs from some research we've carried out suggests that while technology is important, people still want that face-to-face communication. They want that advice line and that trusted person they can talk to openly and honestly about their options," he said. "The online piece has a part to play but it's not the panacea. It doesn't cure all ills."
For Matthews and his team at MetLife UK, the question of how to reduce the SME protection gap revolves around distribution. The firm has a team of business development managers who travel up and down the country talking to brokers about employee benefits and helping brokers dispel some of the myths about the group insurance market.
"It's challenging getting the word out to the SMEs, of which there are thousands," Matthews commented. "However, I think we're well placed as a company and as an industry to help SMEs who are yet to go down the route of providing group benefits to their employees."