SMEs are borrowing more cash to pay for insurance premiums – report | Insurance Business UK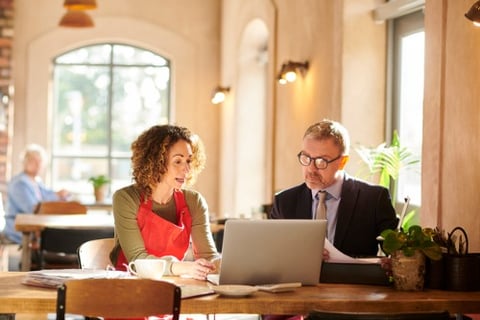 The business insurance costs of SMEs and corporates are increasingly being paid for through credit, new research from Premium Credit has found.
The premium finance firm's nationwide "Insurance Index" study found that among SME owners and managers who use credit to pay for premiums, nearly one in four respondents said that they increased the amount they borrowed in the past year. The average additional credit they borrowed was nearly £1,300, the report revealed.
COVID-19 and its financial impact on business and the greater economy forced many SMEs to use credit to pay for insurance, the report found; 73% of respondents identified the coronavirus as their main reason to use credit. However, a notable 36% of respondents blamed premium increases for their increased borrowing.
Most of the additional borrowing involves credit cards, the report found. Some 60% of SME bosses have used their card to pay for insurance, while 40% are taking finance from insurers and/or are using premium finance. Another 24% have resorted to using personal or business loans to pay for their coverage.
Premium Credit's report also uncovered that SMEs are financially strapped for cash. About one in three firms (33%) said their cash reserves have dropped during the COVID-19 pandemic, while 7% said their firm has no cash reserves. Only 13% said they have experienced a rise in cash reserves.
"SMEs have demonstrated their resilience and adaptability through the COVID-19 crisis and that has included making good use of credit to ensure they can maintain business critical insurance," said Premium Credit chief sales & marketing officer Owen Thomas.
"Now they are starting to see the light at the end of the COVID-19 tunnel it is important that they plan for the future, and it is worrying that so many are relying on credit cards, which can be an expensive way to pay for insurance if you only make the minimum monthly payment."
Thomas advised that SMEs approach their insurance broker, who will be able to advise them on how to best fund the appropriate level of cover for their business.