Accenture: Very few insurers are validating their data | Insurance Business UK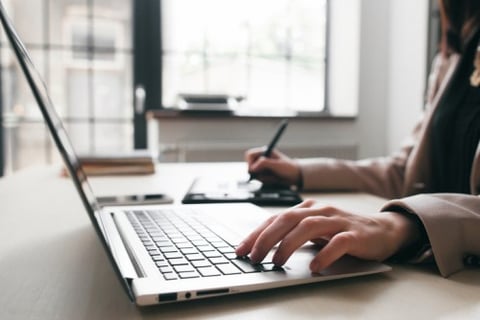 Today, new data sources are increasingly used by insurers to underpin decisions, calculate risk assessments, and allow for more individualised pricing. But despite the extent to which insurers are relying on their data, many aren't actually validating it.
Just one quarter of insurers currently validate their data to some extent, while another 19% try to validate it but are unsure of the quality, the latest research from Accenture reveals.
However, more than a third of insurers have been the target of practices such as bot fraud, spoofed sensor data or falsified location data, while 32% believe they have most likely experienced such an attack but couldn't verify it.
The report urges insurers to identify and prevent ways that stakeholders could manipulate data for their benefit, and, in particular, advises them to uncover processes that "inadvertently incentivise" manipulation.
"Data quality is something that not only insurers, but other industries are struggling with," Max Richter, leader of Accenture's insurance practice across Europe, told Insurance Business.
"Insurers have dealt with this for quite a few years, it's just that it's a problem that's changing in nature… the impact of it is different right now," he continued.
In the pre-digital era, general insurers' main methods of data collection were via face-to-face interaction and call centres. Through these methods, the predominant problems with data quality came from mistakes around data input.
But in today's digital landscape there are far more methods of data collection – some of which can allow for deliberate manipulation.
"You start to have an element of intentional data manipulation for various purposes, by different types of customers. Whether that's to manipulate price, or for claims fraud, etc," Richter explained.
As we move towards the new world of more data-driven processes and risk assessments, pricing and terms become a lot more individualised – and the impact of faulty data can be much greater.
"We think the impact of not getting the data correct, more and more will have a much bigger business impact on insurers, and could have a bigger impact on the insureds too, compared to how it has been traditionally," Richter said.
While insurers can "never have perfect data," striving towards better data validation will be crucial.
"I think what we're witnessing here is consistent with the maturity and the level of adoption of using those new data sources," Richter said.
"Insurers are experimenting with it at low volumes, and therefore you can expect at this early stage of maturity, they don't necessarily have everything completely correct and accurate.
"But as they do start to scale and as insurance based on those third-party data sources and accurate individualised risk assessment takes hold and becomes part of the business at higher volumes, this is where I think you will see insurers pay much more attention and invest much more money in this."
Related stories:
Buckle up: Insurers facing "onslaught" of consumer data requests post-GDPR
Cyberattack or fat fingers? The truth behind major cloud downtime