British group sues 'trust-violating' Google | Insurance Business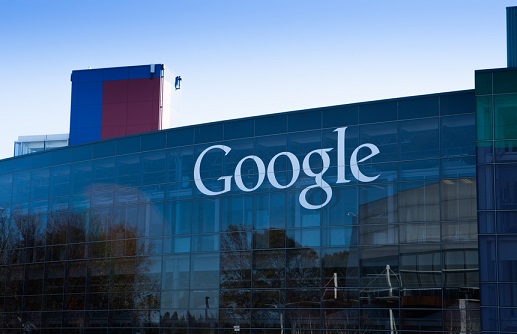 Data analysis has long been the focus of controversy. For insurers it holds huge potential value – allowing them to get to know their customers on a deeper level, produce more individualised policies and potentially even stamp out fraud. However, there are huge privacy concerns too – as was highlighted by last year's case when Facebook stamped out
Admiral Insurance's attempts to analyse social media platforms to help determine insurance premiums
.
Now, one of the giants of the tech world has fallen under the spotlight – and indeed faces legal action – for its own alleged data privacy breach.
"By joining together, we can show Google that they can't get away with taking our data without our consent, and that no matter how large and powerful they are, nobody is above the law." These were the strong words of veteran consumer champion Richard Lloyd, who is leading the British group Google You Owe Us in its legal action against the major tech company.
The unprecedented UK case stemmed from Google's alleged unlawful 'harvesting' of personal information from Apple iPhone users between June 2011 and February 2012. More than five million individuals are estimated to have been affected.
"Google's algorithms allowed them to trick people's iPhones into releasing personal data from the phone's default browser, Safari," said the group in a press release. "This has become known as the 'Safari Workaround'."
The group added that while tech firms monetising online data – by sending targeted advertisements to consumers – is nothing new, it is alleged that Google breached the principles, designed to safeguard privacy, set out under UK data protection laws.
"Google You Owe Us believes that this mass data haul was against the law and a violation of trust," it said. "A legal action is being brought on behalf of all those iPhone users. Google You Owe Us wants as many of Britain's affected consumers to know about the claim."
For Lloyd, former executive director at Which?, what Google did was "quite simply against the law" and a major trust breach. The representative claimant said Google owes all affected users fairness, trust, and money.
"Through this action, we will send a strong message to Google and other tech giants in Silicon Valley that we're not afraid to fight back if our laws are broken," stated Lloyd. "In all my years speaking up for consumers, I've rarely seen such a massive abuse of trust where so many people have no way to seek redress on their own.
"That's why I've taken on one of the biggest fights of my life in representing this legal action, which is the first case of its kind in the UK against a major tech company for misusing our valuable personal data."
The legal action is supported by British law firm Mishcon de Reya.
Related stories:
Aon aims lawsuit at Marsh companies for 'irreparable injury'
Yahoo cyberattack far bigger than first thought