Brokers and insurtechs – what are the benefits? | Insurance Business UK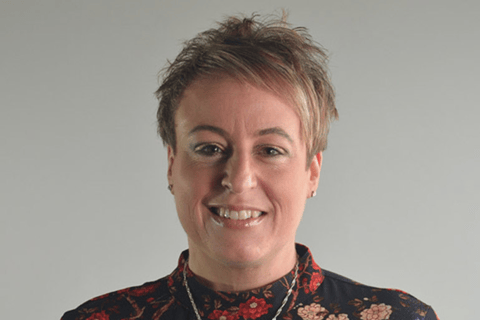 To what extent did insurtech benefit brokers on the ground during the COVID-19 crisis? It's a question that has been carefully considered by Lea Cheesbrough (pictured), managing director of the AR network Movo Partnership and during the MGAA's recent webinar 'Collaboration for Growth', she shared some of her conclusions.
Read more: Movo Partnership completes hat-trick of acquisitions
"When I first thought about collaboration in insurtech, my instant gut reaction as a broker was to say, 'I don't think that through the pandemic, insurtech benefited the broker on that ground that well'," she said. "But it was a much more complex answer that I [eventually] got to. Insurtech has become a buzzword, it's the word that's out there at the moment.
"[So] I tried to break that down and within our network and what we've seen, this was going absolutely wild in the pandemic, simply because people were laid off [and furloughed] and they were reflective in deciding what they wanted to do. Many decided that actually, they wanted to take control of their destiny at a time when there wasn't a lot of control to be had. And we saw a lot of people join us and start their own businesses."
Looking at insurtech, she said, it's part of everybody's world in the insurance sector now and, as such, everybody has to embrace it. Cheesbrough, who was recognised as one of Insurance Business UK's Elite Women 2021 and has over two decades of experience in the sector, highlighted that, as a self-confessed technophobe, she's had to embrace new technologies and innovation as well – and to lead the charge in Movo doing the same.
The throughline of the new solutions and tools that Movo created to facilitate doing business during COVID is that, essentially, they all came down to people communicating. From the broking perspective, she said, when COVID-19 hit, clients jumped on the phone because they wanted assurances and support. And it was interesting to note that a solid 50% of the insurers the network works with couldn't shift to their business continuity plans with the same speed and flexibility as firms like Movo.
"You were trying to get through to people and the only way you could do that was to ring the people that you knew," she said. "If you had a relationship with an underwriter, regardless of if it was their department or not, you would ring them because you needed to… build on those relationships as we went through the unknown, which I think was really important. So, I think tech has been something that, as a business, we have definitely integrated. I think insurtech for a broker is something that we have to start to look at."
Looking at the work certain MGAs have done to assist brokers in going online and finding the solutions they need, supported by insurers, is a critical element to consider, Cheesbrough said. What insurtech and tech-orientated MGAs are also doing is opening up the pool of insurance solutions companies that brokers can choose from. These new businesses can offer transformational change, she noted, and it's really exciting to see high street brokers now able to pose that critical question – "how can I get to my clients better using tech?"
Read more: Movo Partnership appoints industry veteran to broker liaison role
As the owner and manager of a network, she said, she needs to support brokers in future-proofing their businesses and the only way she can do that is by working with MGAs who then work with their insurer partners to meet the present need in the market, which is growing all the time. The sector needs to be ahead of the game and Cheesbrough believes that, for the first time ever, there is a genuine move to replace thought with action and a desire to make real change happen.
"[We're] saying, 'OK, let's give it a go'," she said. "And we're making it happen. We're not just having a thought and thinking about it again in a few months. We're not in that world, we never will be again. We have to respond very, very quickly. And I think that is really exciting for us."
Cheesbrough highlighted that while, on the whole, insurtech was not an especial support during the pandemic it is now presenting a new opportunity for the market.
The help that insurtech can provide brokers on the ground, is reflected by the role that relationships played in helping brokers navigate the peak of the COVID crisis. While brokers were struggling during the pandemic, they relied on people to help them through and you cannot have great solutions without great relationships. It doesn't matter how good the insurtech is, she said, if you don't have the right people picking up the phones and lending their support.
"I'm really grateful now that the relationships in the market that we're all privy to and very proud of, have actually helped us get to the point that we have – where we've been able to make sure our clients, the end-users, have been protected all the way through," she said. "For that, I think we should really celebrate what we've done in the insurance industry.
"[…] We should be really proud because, actually, what we're all doing collectively, is making [insurance] innovative, we're future-proofing it. And we're making it really exciting. And I'm proud to be part of that. It feels important to be in insurance, working with independent brokers and collaborating with insurers and MGAs and software houses in a way that we are. For that, I think insurtech has made a really positive impact, but it wouldn't happen without the people involved."