Charles Taylor InsureTech CTO on broker innovations | Insurance Business UK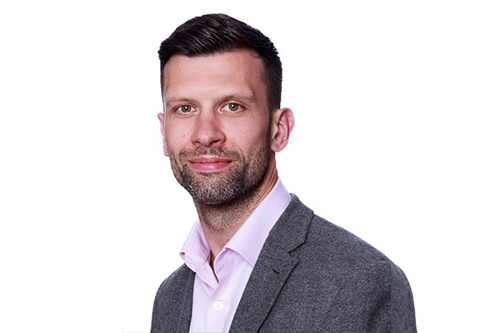 At a recent Cintra event on 'Exploring the art of the possible: how ISVs innovate with machine learning and the cloud', a series of guest speakers detailed how machine learning has enabled the development of a broad range of organisations from retailers, to public service providers, to insurers.
During the event, Tom Maleczek (pictured), CTO of Charles Taylor InsureTech, carried out a critical review of different cloud platforms and highlighted the current growth trajectory of cloud computing. Between Oracle, traditional technology providers moving into and promoting the cloud, new emerging organisations, and organisations that have traditionally been in communications seeing the importance of connectivity and building services to be consumed as needed, he said, this ecosystem is crowded and still growing.
In 2019, the cloud services system was valued at US$225 billion, he said, and this is expected to grow in 2020 to between US$270 billion and US$300 billion, at an annual growth rate of approximately 20%.
"This sort of growth," Maleczek said, "shows that cloud services must be helping businesses grow and tackle the challenges they have today."
This change is not just being driven by the technologies available, Maleczek outlined, but by the global marketplace being utilised in financial services as well as other sectors. There is a continued drive for more presence, more services and more products, he said, and, due to reduced barriers for entry, customers are no longer located in one country but around the world.
In insurance, Maleczek said, we're seeing new service providers, whether in the broking or the underwriting space. With interest rates being low, he stated, capital is coming into the market and insurance is seen as a vehicle which can actually get better returns than putting your money in bonds or in a bank.
The existing market, he said, has to respond, has to be agile and has to think of new ways to stand out among the crowd. Mergers and acquisitions are putting pressure of organisations to incorporate businesses and share data and systems, he said, and then there is digital disruption which in insurance, for Maleczek, means bringing the gap between the capital that is underwriting a risk closer to the risk itself, thus minimising the cost of actually providing that product or service.
A key question for every element of the insurance distribution system is how to connect and operate in a bigger ecosystem with new players. Speaking with Insurance Business, Maleczek outlined how, in this era of digital disruption, the challenge for insurance brokers is how they can use new technologies to enhance existing services and, more importantly, to create value adding and revenue generating services for their clients.
"Cloud services provide insurance brokers with multiple benefits," Maleczek said, including: "a platform to gain access to new technology with minimal capital investment; the ability to scale new services quickly and cost effectively; opportunities for global distribution and the computing horse power to move into more heavy data services such as consumption based insurance, predictive underwriting/claims handling and ultimately claims prevention services."
Given their position in the insurance value chain and their relationship with both the insured and the insurance carriers, Maleczek said, brokers are perfectly placed to bring new and disruptive services to the market and to reimagine their value proposition and purpose for insurance.
"That said," he stated, "for those insurance brokers that don't embrace technology to drive change and continuously evolve their service offering, the availability of cloud services can present a threat."
Not only does the cloud offer a platform for new service providers to enter the market and rapidly scale, Maleczek outlined, but it also provides competition to develop new digital distribution models and insurance marketplaces that potentially threaten the value of a broker or even potentially remove the requirement for brokers from certain lines of business.
Evolve or die, seems to be the key message of all digital innovation - and brokers are evidently no exception.