Chief of staff on the power of insurance partnerships in light of the COVID crisis | Insurance Business UK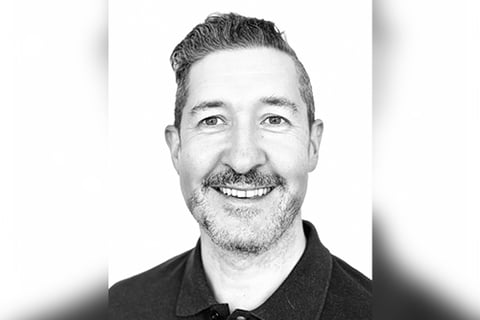 The insurance industry has long acknowledged the power of partnerships. Whether these are the deep-rooted bonds shared between insurers and brokers or the relatively recent addition of the MGA to the insurance distribution matrix, partnerships are the key to driving an insurance offering forward. Insurtech remains the new kid on the block when it comes to such collaborations and the COVID crisis has accelerated the update of innovative digital solutions even within the most traditional-minded insurance businesses.
Among the businesses finding their niche even during such turbulent times is the no-code insurance platform INSTANDA which recently celebrated hitting a significant fundraising milestone and a new partnership with Capco. Speaking with Insurance Business, Chief of Staff at INSTANDA, Steven Haasz (pictured) outlined that this alliance with Capco is the product of conversations which started in late 2019.
"As introductions turned to further conversations in Q1 2020," he said, "it became clear our objectives and interests – to bring technology solutions to insurers and solve their greatest business challenges - were aligned. When we're approached by a potential partner, we're looking for good, capable, solid businesses with a well-established organisation and good growth record. Capco, with its strong UK and US client base, certainly fit that bill."
In insurance, partnerships are key, Haasz said. This is not just for the growth and expansion of the businesses involved, but also to transform the industry. The more partners INSTANDA works with, and the more solutions Capco has in its toolkit, the better and more effective transformation in the industry will be. As a leading global management and technology consultancy Capco opens many doors for the business, particularly when it comes to global expansion. Meanwhile, Capco wants to be working with the world's best platforms, so their clients can benefit from market-leading technology and INSTANDA will be an additional tool in its toolbox.
Looking at how the COVID crisis has emphasised the need for strong partnerships in the insurance industry, Haasz noted that the pandemic has presented insurers with many challenges. Some new, but also old. Many insurers have struggled to maintain their pace of innovation in this period, he said, meanwhile, others feel they have missed the opportunity COVID presented, because their existing technologies and legacy platforms weren't quick enough or flexible enough to do the things they wanted to do. Organisations are now looking for partners that can drive digital acceleration.
"This requirement to digitally accelerate has simultaneously come at a time when there is more cost pressure on insurers," Haasz said. "Many have used this pressure as an opportunity to look again at their strategy, their tools, technologies, and how their consumers want to procure their services. They've decided that they want to become more digital, nimbler, so they can improve their business. But at a time of immense cost pressure, they want to do so without the huge timescales and large sums traditionally associated with transformation.
"Partnerships are a solution to that problem. Insurers can partner with organisations like INSTANDA, where the start-up cost for the platform is considerably smaller than other technologies that are available. This way, transformation can be made at record speed – we're talking weeks here, not months."
COVID-19 has catalysed a change in mindset among key decision-makers, he said. They've realised that digital transformation doesn't have to take months, years, or decades as they've had to move entire workplaces online overnight. They've begun to question if their existing operating models are up to scratch and they've had to reassess their cost base and also realised there are more ways to be cost-effective, to provide a quicker and more responsive service to their customers and clients. All of this is being hampered by their legacy technology which is why they're turning to digital accelerators who they know will provide low-cost, fast, innovative platforms to solve these challenges.
Read more: Many insurers have struggled to maintain pace of innovation in this period
"The role of virtual working has been pivotal," he said, "as many insurers are realising their cost base is skewed. As the world shifted to working from home, many insurers struggled to maintain their services because their technology systems weren't there, or weren't good enough. But as the future of the office remains uncertain, insurers are questioning whether their operating model is sufficient enough to support a distributed workforce, and at the right cost base."
Haasz believes this is likely to continue beyond the initial onslaught of the COVID crisis. He does not think people and businesses are likely to go back to where they were before the pandemic, particularly when it comes to working patterns. Even as workplaces reopen, he said, virtual working will continue and insurance as we know it will adapt.
"Meanwhile, as the economic challenges of COVID-19 continue, some businesses may, unfortunately, go out of business," he said. "How much the market will continue to change, we don't yet really know. But what we do know, is that the insurers that will survive will be those that are nimble, that can innovate, and can effectively manage their cost base."