Digital Risks on why the best business continuity plans are usually the simplest | Insurance Business UK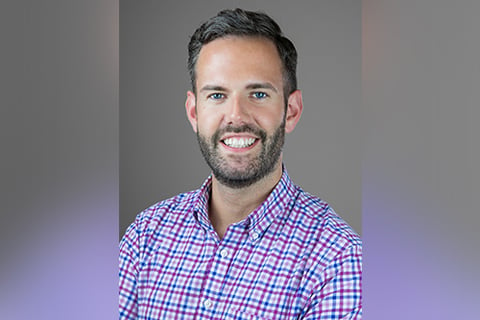 The principle of Occam's razor dictates that the simplest solution is always the best, and for Ben Rose (pictured), the chief underwriting officer at Digital Risks, the coronavirus lockdown has thrown this adage into sharp focus. When the business first started, its employees all worked from home and, despite having since established a physical presence, it was easy enough to return to that original concept.
Read more: Digital Risks appoints chief financial officer
"When we were first submitting the policy and procedure paperwork necessary to start the business, one of the key documents required was a business continuity plan (BCP)," Rose noted. "When we originally wrote our BCP, it was essentially 'everybody grab your laptop and work from home'. When we went for our Lloyd's coverholder status, the plan needed to be much more complex in terms of the detail we were providing.
"[Digital Risks] is probably in a better position to manage the [lockdown] situation than virtually any other insurance business in the UK because our systems operate exactly the same as before. When the lockdown happened, our continuity plan was effectively exactly what we said it would be in the first place – everybody just picked up their laptops and we are now working from home. So, it wasn't such a bad BCP in the first place."
When Digital Risks was founded, it was to address the idea that there are several insurance products which are not easily accessible for small businesses which handle a lot of data or are dependent on technology. A key part of Digital Risks' value proposition is about making sure that the insurance products it delivers are fit for purpose for these smaller businesses and more relevant for modern businesses. Rose outlined how the business is essentially structured as an MGA as it has a lot of input into the design of these products and in the way that they are underwritten, as well as the distribution of these products online.
"The coronavirus crisis is a period of time that is definitely going to be studied a lot in the future and everybody can learn from this experience," Rose said. "With businesses and people working from home at the moment, they are really getting to used to dealing with things in a digital way. From our point of view, the question is, are consumers and small businesses going to come out of this period expecting to be able to do things in a more digital way when it comes to insurance, and are insurers set up to be able to provide that?"
Insurers may need to re-consider their investment strategy and the technology they employ to ensure that they can keep up with their customers' expectations at the other end of this crisis. Lloyd's has been an especially interesting case study, Rose noted, given the fact that its business model has been built mainly on the foundation of forming face-to-face relationships. Some insurers are simply adjusting better than others to this crisis and many of the companies which have not invested in the technologies capable of handling this dramatic change in working practices are likely feeling a lot of pressure at the moment.
The response of the insurance industry to the pandemic could certainly have been much better, Rose said, particularly when it comes to the way certain coverages have been communicated to customers, but overall he believes that the responsiveness of underwriters has been very positive. Something that is being slightly overlooked at this time is that insurance businesses have also been impacted in their day-to-day operations. For many businesses, particularly high street brokers, this is a time of huge concern and uncertainty for their business operations.
"Insurance brokers are in a difficult position at the moment as they are really just in the middle of it all at this point in time and this whole situation has been so very unexpected," he said. "And what you don't want to see is brokers just blaming insurers as that reflects badly on everybody involved. Instead, brokers need to work together with insurers to strategically communicate to customers exactly what insurers are able to offer, and what they can do to help right now."