High street brokers the next insurtech targets | Insurance Business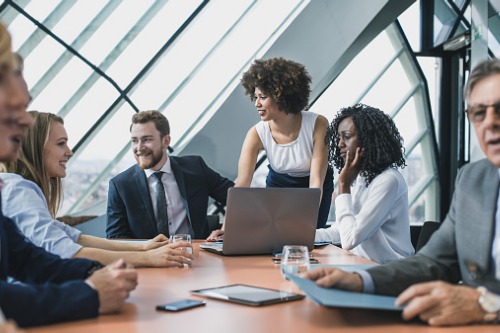 When you say the word 'insurtech', what probably comes to mind is a hip start-up in a converted warehouse, full of tech wizzes wearing t-shirts and trainers. Or perhaps people in suits in one of the many London office towers, working out new solutions to insurance problems.
Either way, for many people the world of insurtech seems a far cry from your everyday high street broker who is working with clients in the same way they have for many years.
But that's not necessarily the case. As some companies have discovered, it's the smaller brokerages that are most interested in new technology and new ways of helping clients.
That fact was a hot topic of discussion at a recent breakfast event hosted by Insurtech UK, an alliance of more than 50 insurtech start-ups and partners. Insurtech UK came to life after conversations between founders of insurtech companies, who believed there needed to be a bigger voice for the industry.
As Niall Barton, co-founder and CEO of Wrisk, and one of the founders of Insurtech UK, put it, "we were like the poor relation of fintech." By November 2018 Insurtech UK was officially launched, with 31 members signed up at that time.
The recent breakfast event brought together many of these members, which have now grown in ranks, including James York, founder of insurtech start-up Worry + Peace. During a panel discussion York challenged the perception that insurtech was only for big companies.
"I actually think that engaging with some of the people in the industry who don't have the reputation for innovation is the way to do it," York said. "I have been massively surprised by our BIBA deal. We've had high street brokers with staff members signing up organically to our platform and using the tools, which is totally against what everyone would assume they would be - that they're not early adopters, they don't understand tech."
York said that, in his experience, many brokers want to understand more about tech, but it's up to insurtechs to educate them and do the work. The CEO explained that if this happened, brokers will use new technology, and it's a win/win for them and insurtechs.
"There's a huge appetite to understand tech and use it, it's just a finance and a time issue for them," he said. "I actually think 'look in the places you might not expect innovation to be, and look at the people who don't have as much money' - because you might get a quicker deal cycle."
Meanwhile, the panellists did warn start-ups to find the right solutions in the right area, using smart technology to make a difference and to not necessarily look to other countries for inspiration since their markets are so different.
Dylan Bourguignon, CEO of insurtech startup so-sure, said that while there are some difficulties in the insurtech space in the UK because it is such a mature market, this is something the industry as a whole should be proud of.
"If you go to the continent or go to the USA, they look to the UK to see what the future looks like," he explained. "As a result of that, the innovation that we're seeing in the UK in insurtech is leaps and bounds ahead of what we're mostly seeing in other geographies.
"As a result, what we've seen is US investors coming to the UK to actually find the opportunities in a way they wouldn't do before because they recognise there's greater maturity in the types of businesses being created here and the types of problems being solved. I think that's something we should be really proud of."