Honcho adds four new members to its staff | Insurance Business UK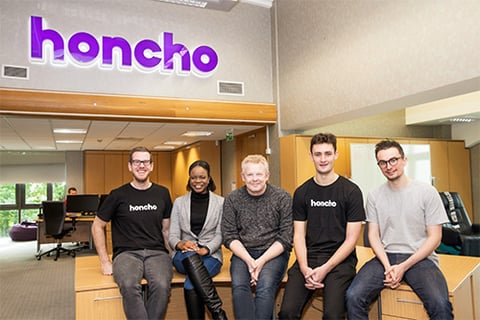 Insurtech start-up honcho has announced the addition of four new members to its staff as part of its ongoing recruitment ramp-up.
Ian Porritt, Adam Preston, and Nathan Sanderson have joined honcho as developers. Meanwhile, Faith Chipuriro has joined as a tech intern.
Preston said that he was attracted to honcho because of the "passion, optimism and positivity from its people."
"I've been going to interviews all over the country but finding a job that I was really passionate about was the reason I've come here," he said. "It was a bit of a gamble moving somewhere completely new, but it's paid off."
Read more: Honcho enters home stretch of prep work
Frank Speight, commercial director at honcho, said that he believes the new hires "will be a great cultural fit in terms of the honcho tribe."
"They have a willingness to embrace a bit of chaos and uncertainty and have the passion and a commitment to the cause," he said. "They also have courage – the courage to think differently, the courage to wrestle with complexity, and the courage to do things with great speed while being uber-adaptable."
honcho – which bills itself as the "world's first reverse auction marketplace for insurance" – said that it plans to continue its recruitment drive, looking to add to both their product development and marketing teams.
"There will be opportunities within our technology team next year as well as in product development, both on the honcho platform itself and running alongside that the services available on that platform," said Speight. "We will also be looking to bolster our marketing team as well as the commercial side where we will be looking for charismatic relationship managers bursting with patience and stamina."