How prepared is the insurance industry for its fake data problem? | Insurance Business UK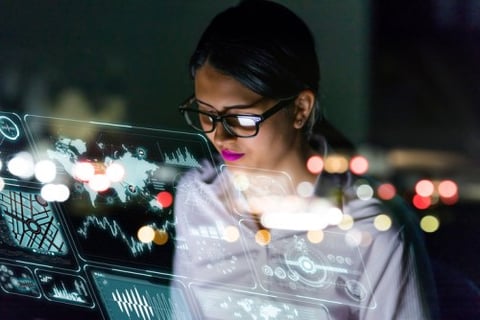 Data is a hot topic right now, from the Facebook-Cambridge Analytica scandal to the influx of emails we've all been receiving as the General Data Protection Regulation (GDPR) has come into force.
The insurance industry has something of a problem brewing with its own data, though, as a recent Accenture report revealed. Today, insurers and brokers are using a far wider set of data collection methods – such as online form-filling – but the majority aren't doing enough to verify the data they collect, leading to a growing exposure to incorrect or falsified information.
Just one quarter of insurers currently validate their data to some extent, while another 19% try to validate it but are unsure of the quality, the research found. As a result, fake data is increasingly becoming a problem for the industry.
But as insurers press on with new technologies, how aware are they of the potential threat posed by fake data and the extent of the problem?
"It's an issue that is still emerging. The awareness is relatively low," Max Richter, leader of Accenture's insurance practice across Europe, told Insurance Business.
Those that have achieved significant scale using new practices, products, and ways of assessing risk are likely to be better informed than those lagging behind with new methods, according to Richter.
"I don't think it's necessarily related to the size [of the company]… It's the amount of data that they are gathering," he said.
"The ones that have done it for the longest, and have the most business depending on these new sources of data, are the ones that are most aware."
However, fake data is an issue that will be crucial for the industry to get to grips with over time, according to Accenture.
Richter said: "We think it's going to be a very important topic as we go forward. There are some insurers that we talk to that recognise this, and are starting to make plans for it, but there are quite a few where the awareness of the potential scale of the issue and how it's going to evolve is low. I think it's still early days in the industry for this."
Related stories:
Accenture: Very few insurers are validating their data
The smart tech insurers aren't sure about