Hyperion Insurance Group announces launch of new business | Insurance Business UK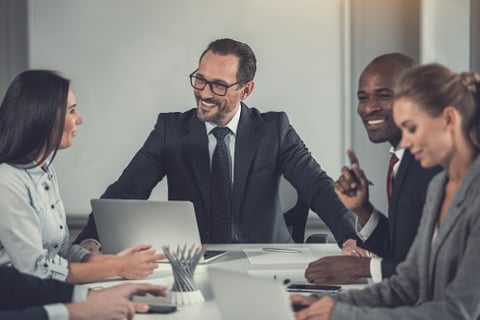 Hyperion Insurance Group is creating a fourth business focused on technology to launch at the beginning of 2019, the firm has revealed this morning.
Hyperion X, which will sit alongside the group's existing broking businesses, will develop what Hyperion described as the "key areas" of data, analytics and digital platform delivery. The business will be led by Barnaby Rugge-Price as CEO and Elliot Richardson as chairman.
"Hyperion X is a clear demonstration of our continued commitment to delivering the best solutions for our clients in the most cost-effective way," commented Hyperion chief executive David Howden.
"As a group, we have always embraced change," he continued. "For us to continue as independent leaders in the markets in which we operate, investment in technology and data is critical. By combining our expertise in international insurance markets with improved business insights from data, we aim to enhance the products and services that we offer to our clients, to reduce the unacceptably high cost of doing business and to open up new markets."
Incoming Hyperion X CEO Rugge-Price, who is currently CEO of Hyperion broking business RKH, said there has been "growing pressure" on the cost of delivery across the industry, which represents both a great threat and a great opportunity for those who can grasp it.
"I hope that Elliot's and my experience across the market spectrum will combine with our growing inhouse analytics and technology capabilities to deliver a series of products and market platforms that address the needs of clients and markets," Rugge-Price said.
"I believe the evolution of our industry's proposition is the most important challenge we face, so when David asked me to lead Hyperion X, I eagerly accepted it as an opportunity to devote my time and energy to a critically important project," he continued.
Effective January 01, current deputy CEO of RKH Andy Bragoli will take over as CEO of the broking arm, with Rugge-Price becoming chairman of RKH as he moves to his role leading the new venture. Bragoli has led RKH's property and casualty business since its acquisition by Hyperion in 2015. Richardson will continue to lead RKH's reinsurance business.
Hyperion X will also manage Hyperion's third-party insurtech investments, as well as incubating its own start-up ventures.