Ki appoints new CEO to realise "ambitious strategy" | Insurance Business UK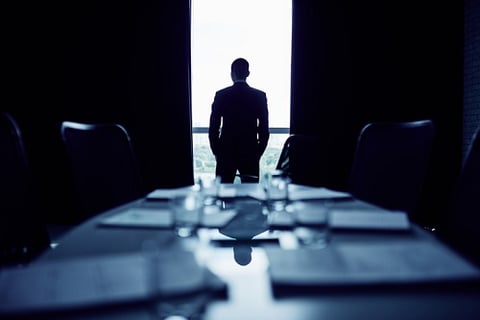 The first fully digital and algorithmically-driven Lloyd's of London syndicate, Ki, now has a CEO. Brit Ltd (Brit), which launched Ki in collaboration with Google Cloud, has appointed Mark Allan as its chief executive officer. Allan who has led the development of the syndicate over the last 18 months alongside Brit CEO Matthew Wilson, will now take on the leadership role to build the business and realise Ki's ambitious strategy.
Allan has worked as group CFO and Brit Limited group executive director for the last five years, following previous roles as CRO and director of strategy at Brit. He has led the development of Brit's partnership capital vehicles since 2015, and will retain his role as group executive director continuing to help drive Brit's strategy. To allow Allan to focus on Ki, Brit has now started a search for a new group CFO.
In addition, Ki has appointed James Birch as development director, with Birch also set to maintain his current role as head of innovation at Brit. Alan Tua, who joins from Direct Line Group, where he was head of analytics and data science, has been made portfolio director at Ki, where he will be responsible for developing the syndicate's underwriting algorithm. Both Birch and Tua will report to Allan. These appointments follow the move of Dan Hearsum who joins Ki as MD from his role as head of placement in London at Marsh.
Wilson noted that Ki has established Brit at the forefront of innovation and that the business has the potential to transform both the Lloyd's market and the wider insurance industry. Allan has played an essential role in the development of this vision from the very beginning, he said, and the business is delighted to appoint him as CEO, leading the business and aiding Ki to fulfil its ambition to "redefine commercial insurance."
Meanwhile, Allan said that he is delighted to have been appointed as CEO as Ki's launch marks a pivotal point for the insurance industry. There is a world-class team assembled within Ki, and in its partnerships with Google Cloud and UCL, he said, and the syndicate has the full support of Brit and Lloyd's.
"We have built Ki with the latest technology and a vision of providing a seamless follow capacity to our broker partners," he said. "The benefits of this transformative business model are dramatic and will enable follow business to be placed with ease. This is a true step-change for Lloyd's."