Revealed: Massive rise in UK insurtech investment | Insurance Business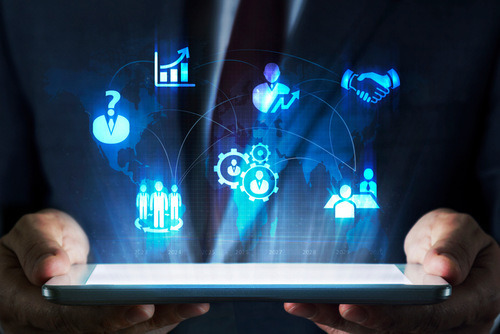 Even amid the uncertainty as the UK finalises the terms of its departure from the European Union, London remains the primary hub for insurance technology (insurtech) investment on the continent.
Analysing data from CB Insights, Accenture said 30% of all deals in Europe for the first half of 2017 took place in London. Following the UK city were Berlin and Paris with 10% each; Stockholm, 6%; Edinburgh, 4%; and
Zurich
and Munich, 3% each.
Compared to the same period in 2016, insurtech investment in the UK went up from £7.3 million ($9.4 million) to £218 million ($279 million). Making the biggest contribution was the £180 million raised by Gryphon Insurance. Excluding that amount, it's still a 422% hike.
"2017 is looking like the year of UK insurtech, with a dramatic increase in investment and deals in the last 12 months. Europe overall is gathering momentum, with the UK topping the table and confirming its place as a global hub for insurtech," commented Roy Jubraj, Accenture's digital & innovation lead for insurance.
In Europe as a whole, a total of 33 deals were recorded in the first six months of the year. Outside the UK, the rest of the continent received $134 million in financing.
Attracting the most insurtech investment were cloud computing, the Internet of Things (IoT), and Big Data technologies. In cloud alone, $268 million was invested in Europe in the first two quarters.
Jubraj explained: "The explosion of data made available by an increasingly connected world is bringing unprecedented change and allowing modern insurers to understand customers and create personalised, dynamic relationships with consumers."
He said investors support efforts to unlock the value of technologies as they see the potential. "That is why we are seeing deals that range from an app for buying short-term car insurance to a connected home solution that complements home insurance policies," added Jubraj.
It's also interesting to note that of all the insurtech deals in the UK since 2010, one-fourth of them transpired in the first half of 2017. Compared to the same period last year, the number of deals rose by 75%.
"This year the UK witnessed one of the largest global insurtech deals, which is a strong sign for UK investment and something the UK will be mindful in preserving as we move towards a post-Brexit economy," said Jubraj.
Related stories:
Will new regulation drive fintech M&As?
KPMG reveals how much is invested into UK fintech