SchemeServe adds 'Hanksy' to advisory board | Insurance Business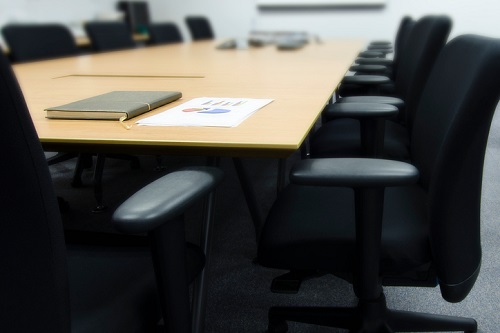 You might not see too many executives shaking hands these days but SchemeServe's reception to its latest advisory board arrival is no less warm.
"I warmly welcome 'Hanksy' (as he is affectionately known in the market) to our advisory board; I look forward to a long and fruitful relationship," stated SchemeServe founder and chief executive Adam Bishop when it was announced that insurance stalwart Lloyd Hanks has come onboard.
Hanks' credentials span more than four decades spent running two broking firms and working at the likes of AXA, London & Edinburgh Insurance, Groupama, Allianz, and Tempcover. Currently the industry veteran also serves as a non-executive director on other boards and is in charge of his insurance consulting firm LAH Consulting.
"Delighted" to be part of the SchemeServe family, Hanks noted: "It is a great innovative business with a great proposition that gets brokers to market quickly. It is a feature-packed, robust, and secure trading platform for schemes business, delivered in around 10 days for pin number, not phone number, size figures – superb!
"I've been a broker myself and worked for brokers for many years. I know the most painful IT experiences revolve around speed and cost of delivery and having to speak to people that don't understand underwriting. SchemeServe eradicates those pain points."
In his capacity as advisory board member, Hanks will leverage his extensive network and years of industry experience not only to advise the board but also be an ambassador for SchemeServe and help promote the brand among brokers, networks, consolidators, and managing general agents.
Bishop described Hanks' market knowledge and network as "immense," while lifting the lid on the company's 2020 plans.
"Never before has the industry seen such demand for technology solutions capable of driving real practical change in the efficacy of insurance," said the CEO. "As a result, we're making a significant investment this year in our sales and marketing and growing the advisory board is a key part of that growth strategy."