Sedgwick leader on what it takes to create proactive fraud solutions | Insurance Business UK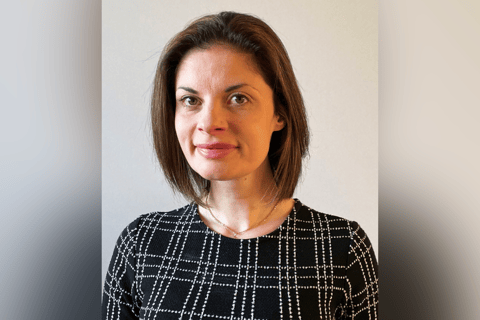 As night follows day, volumes of low-level opportunistic fraud rise during periods of economic uncertainty. Between the ongoing financial fallout of COVID-19 and the unravelling economic implications of the crisis in Ukraine, fraud prevention is rightfully on the minds and agendas of just about every insurance business.
Read more: Sedgwick names new head of fraud technology and intelligence in the UK
Given the ever-evolving nature of the space, the fight against fraud demands proactive solutions rather than reactive responses, noted Laura Horrocks (pictured) the newly promoted head of fraud technology and intelligence for Sedgwick's UK-based investigation services division. For Horrocks and her team, keeping ahead of emerging trends is mission-critical and her new role enables her to delve into the role technology and intelligence play in enabling that objective.
"At the moment, we're looking for any opportunities for new technology to help identify fraud at the outset and then to support our colleagues through that investigation journey," she said. "In an effective investigation, the customer should not feel that they've been investigated at all. It should be a seamless, invisible process and their customer journey shouldn't be affected.
"It's not just about tackling the fraudsters, it's also about maintaining a good customer journey for the genuine claims. Because it might be that, from a data perspective, a case might hit some of the triggers which suggest that it could be fraudulent. But that doesn't mean to say it's the case."
That's why Sedgwick prides itself on its highly-skilled and well-trained team of colleagues who are adept at making sure they are using all available technologies alongside their experience to move genuine claims through the claims process and settle them as quickly as possible. It's all about creating a seamless journey, she said, where the invisible barriers put in place by technology are aiding rather than hindering the process.
It's only when a claim hits one of those invisible barriers when further information comes to light that it gets taken out of the normal customer journey and into Sedgwick's investigation services. Until that point, she said, the customer should be aware of nothing except that they are having their claim dealt with by Sedgwick. Having the right technology in place is an essential instrument for creating a smooth claims service and, with this in mind, the company has invested very heavily in the last year in the counter-fraud solution Shift Technology.
"That, at the outset of the claim and then throughout the lifecycle of the claim is looking at various different scenarios, it's machine learning, and will trigger to our assessment team if there may be a concern," she said. "It's looking at things like documents, so it could be that a document with an invoice was presented as part of a claim but in fact, that same invoice had been presented 18 months earlier. This detection can automatically alert us to that.
"And it builds on things like social connections, so it's looking at all these different scenarios – previous connections through phone numbers, addresses, names etc – and [seeing] how they're working together in the background."
In addition to Shift Technology, Sedgwick's desktop investigation team utilise Digilog, a voice risk analysis solution that helps support its investigators by highlighting any potential risks spotted throughout the course of a call. This solution operates alongside several other database tools that the company uses to gain a holistic understanding of the claimant and emphasise any potential fraud triggers that should be taken into account.
For Horrocks who has worked in the claims space for the vast majority of her career to date, one thing that has always remained constant is the need for the right technology solutions to blend with the right talent in order to create a great value proposition. You can't just rely on one of those things, she said.
"If they've been out to an address on a visit or done an interview as part of the claim and they just say they've got that gut feeling, we're relying on them to make us aware of that, and float it to our assessment team if they've got any concerns," she said. "We couldn't just rely on [technology or people alone] because if we've missed something, then we're not fulfilling our duty to our clients.
"If you looked at just a technology solution, then you're not getting that human aspect and the feeling part of it. Most of our investigators are very intuitive. They just know when something doesn't feel right to them. And so, we need all of those things to be working hand in hand."
Read more: Sedgwick bolsters UK fraud investigation team
With the intersection of technology and people blending together so neatly, and a renewed focus on proactive solutions across the wider market, Horrocks noted that she feels largely positive that fraud mitigation is on a positive trajectory. Sedgwick's move to become an affiliate member of the Insurance Fraud Bureau (IFB) is a sign of the collaboration that is possible within the industry, she said, and the company is looking at every possible opportunity to employ its counter-fraud technology to support the IFB going forward.
"I've always had quite a positive outlook," she said. "But I think it helps being surrounded by so many passionate people in the industry. Everyone that I meet in investigations, they're all committed to doing the right thing for their customers and just as an industry… And with the technology that we've got now, I think we're in the best position that we have been for a long time, to be able to be more proactive, and to then react very quickly as well to anything that's happening. It just helps us keep one step ahead of the fraudsters and that's the key really – making sure they don't get ahead of us."