The future of insurtech: Will insurance have an 'Uber moment'? | Insurance Business UK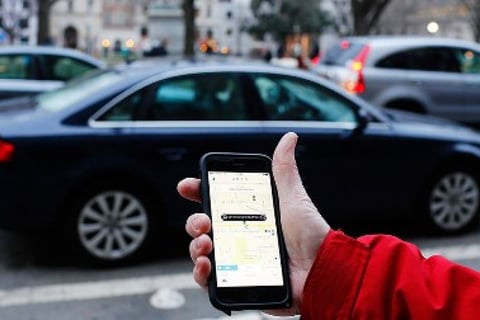 The following is an opinion article written by Mark Andrews, director of general insurance at Altus Consulting.
Insurance is asking itself the same question that every other industry is asking: Are we going to have an 'Uber moment'?
Opinions are divided on this in the insurance industry. We are not so sure that it will happen. Or not to the extent that Uber disrupted the taxi industry or Airbnb the hospitality industry.
What we do know for sure though is that innovation is already happening and is going to keep happening. And we're also pretty sure where most of the innovation is going to come from and it's not going to be the big, established providers. It's most likely to come from newer, more tech-savvy and more agile players: insurtech companies. There are 100s of insurtech companies now in the marketplace offering some very interesting products and services. We expect plenty more to come, particularly given the funds pouring into this space - £2 billion last year.
If the big incumbents don't want the new kids to steal their market share, then they need to modernise and innovate. They know that: 77% of organisations participating in a recent survey by Marketforce said the industry's appetite for radical innovation had increased in the previous 12 months. If that innovation is going to come from within the established ranks, things need to change, starting with organisational culture. Two thirds (66%) of those companies polled say they lack innovation skills, with 60% citing a fear of innovation as a significant impediment. If the incumbents want to innovate, they need to foster a culture of innovation.
As well as being innovative, incumbents need to become agile and adaptable. These three features of innovation, agility and adaptability need to run right through overall company culture and governance. Getting the culture and governance right enables ideas to come to the surface, be explored and put into action.
Want the latest insurance industry news first? Sign up for our completely free newsletter service now.
A good option is to tap into the skills of those who are already innovating.
AXA
,
Hiscox
,
RSA
and
Aviva
, for example, have gone down the partnership route, putting money and resources into start-ups. They provide the capital, regulatory knowledge and established distribution channels in return for the innovation, agility and start up mentality. Many incumbents are also building their own innovation hubs, operations that sit alongside the business looking to innovate internally, but without risking their core business.
There are a number of insurtech accelerator programmes also available for start-ups to showcase their ideas and get access to VC funds and insurer knowledge. These include StartUpBootCamp and Founders Factory in the UK along with the FCA's own regulatory sandbox that allows innovative products, services and business models to be tested in a live environment. This is clearly a good thing for innovation but will insurers cope with all these new ideas or does it just mean more confusion and noise?
For all these reasons and more, insurtech companies should be seen as enablers, rather than disruptors. They are enabling the industry to modernise by moving the goals posts and changing the insurance industry's mindset. If the big players can work in partnership with these parvenus, then they can build products and processes that allow them to connect with people – customers, distributors, suppliers and regulators – in the way they want to be connected with.
Customer engagement is key to innovation. Insurtech companies tend to be very good at meeting customers' changing needs. That's what all companies need to do, big or small, new or old. Digitally savvy customers, young and old, want to connect via their mobiles, tablets and apps. They want it to be easy, digital and quick and they want the personal touch.
In addition, the other game changer will be the increased adoption of Internet of Things (IoT) technologies with the rise of sensors and gadgets to increase customer engagement in insurance. In the health insurance sector, for example, if consumers are willing to use fitness gadgets and share their data, then insurers can price customer risk more accurately. These innovations fundamentally change the relationship between insurers and their customers.
They also mark a shift from protection to prevention in insurance. Many of these IoT innovations help people to prevent incidents from happening. Aviva and its Leakbot proposition, for example, could help prevent leak damage that amounts to more than 20% of Aviva's home insurance claims. These are all preventative innovations that are just emerging, but if insurers can turn them into viable propositions it will mean huge savings on claims costs and also happier customers.
There is a problem for incumbents in that they often don't have the right technology in place to support innovation and move quickly enough. They run on clunky, slow and inflexible legacy IT systems that are a barrier to innovation. A large majority (81%) of our research participants said their existing IT systems hinder innovation.
This is something the industry must overcome. In order to meet with the demands of digitally savvy customers, incumbents must become a lot more digitally savvy themselves.
They know it and many are trying to modernise their IT systems. Customers want agility, digital and connectivity – every insurance company needs to offer that, whether an incumbent or a start-up.
The preceding opinion article written by Mark Andrews, director of general insurance at Altus Consulting. It does not necessarily reflect the views of Insurance Business. Statistics taken from Marketforce: Future of General Insurance 2016 report.
Related stories:
Expanding insurtech start-up CBien looks to enter UK market
Zurich bucks trend by reducing tech project spend