UK continues to rise as insurtech capital of Europe | Insurance Business UK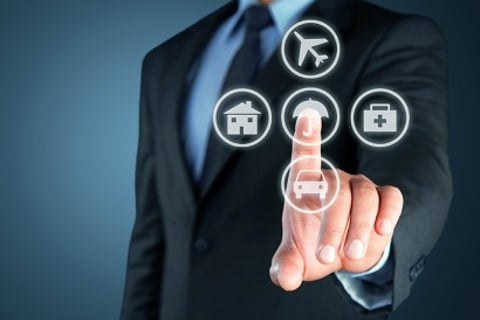 "Europe's insurtech capital" is what the UK is becoming, according to Accenture – what with the growth in insurtech investment the country continues to see.
Examining CB Insights data on insurtech deals over the last year, Accenture noted a total of 41 transactions in the UK. This translated to 117% total growth over a two-year period. As for deal values, the amount invested in UK-based insurtechs rose from US$19 million in 2016 to last year's US$364 million.
Search and compare insurance product listings for Technology from specialty market providers here
Worldwide, insurtech deals grew 39% in terms of number and 32% value-wise, to US$2.3 billion, in 2017. Accenture cited property & casualty (42% of global insurtech investments) as the most popular insurance segment, with multiline (26%) and health (18%) close by. Investments were mostly in personal lines (68%), while commercial lines accounted for 26% and mixed applications the remaining 6%.
As for how the regions stack up, Europe is said to be emerging as a key insurtech hub. Trumping North America when it comes to growth, the continent saw a 118% increase in the number of deals and a whopping 385% (to US$679 million) in terms of value. North America, while remaining a leader both for value (US$1.24 billion) and volume, saw its number of deals in 2017 improve by a mere 6%.
Asia-Pacific, meanwhile, posted a 169% surge in deal values (US$358 million) and a jump of 27% in volume.
"The insurtech industry's rapid growth reflects investors' response to consumer appetite for change in an industry sitting on trapped value," commented Accenture's UK and Ireland insurance strategy and innovation lead Roy Jubraj. "At the same time, however, insurers must recognise that insurtech investments alone can't deliver the levels of change and innovation the industry requires or that its customers expect."
Jubraj said the key is having an enterprise-wide innovation strategy aimed at transforming the core business and enabling the company to drive growth.
"The next step for insurers is to use insurtech as a springboard to innovate across their entire organisation," added Michael Costonis, who leads Accenture's insurance practice globally. "After all, $2.3 billion is a small slice of the pie when you consider that insurance is a $4.2 trillion industry."
Related stories: