UK managing general agent unveils merger | Insurance Business UK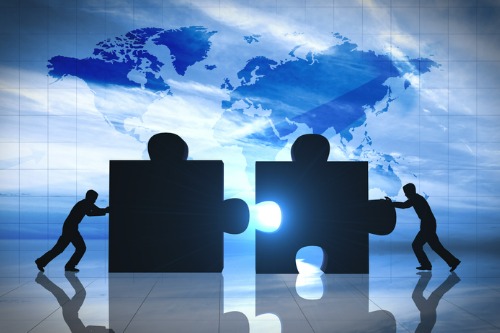 Setoo, the embedded insurance pioneer that operates as a managing general agent in the UK and Europe, is merging with fellow insurtech Pattern.
"Following the COVID pandemic, global markets were severely altered, and consumer concerns of unprotected risks grew even bigger," said Setoo co-founder and co-chief executive Noam Shapira, whose platform allows businesses to create "super-targeted" parametric and traditional insurance products and offer them to clients without having to be an insurer.
"Our customers who use the platform to offer our innovative protections are already seeing accelerated recovery ahead of the rest of the market. We are aligning efforts with Pattern to bring back consumer confidence when making online purchases, and we are excited to accelerate our vertical and geographical expansion."
Present in Palo Alto, Pattern is in the process of finalising operation deployment as an MGA in the US. Combining with Setoo means the merged entity will operate across Europe and the US, with offices not only in the UK but also in France and Israel. The business will be using the Pattern brand.
"Our modern world comes with a growing set of universal risks, and the needs of consumers and businesses have drastically changed in the last several years as online transaction growth continues to accelerate," added Pattern Insurance Services founder and CEO Meitav Harpaz.
"We believe that offering frictionless access to personalised insurance, tightly coupled with the core product, experience, or service sold, is key to increasing consumer confidence and transaction volumes."
The transaction, financial terms of which were not disclosed, will see Pattern serve as a one-stop-shop for embedded insurance products. The embedded insurance-as-a-service platform is fully automated and enables businesses to autonomously build and distribute personalised insurance offerings.
In a release, it was noted that the joint company is supported by the likes of Kamet Ventures – the venture builder where Setoo was incubated – Comcast Ventures, MS&AD Ventures, Foundation Capital, FinTLV, TechAviv Founder Partners, Kli Capital, and Abstract Ventures.
Insurance backing, meanwhile, will be from AXA, Spinnaker Insurance Company, Wakam, and others post-merger. The deal is slated to complete next month.
"Pattern's embedded insurance creates endless opportunities for consumers, online businesses, and insurers to seamlessly and effortlessly transact in real-time with complete alignment across multiple geographies," asserted Pattern first board member and Hippo chief executive Assaf Wand.
"Pattern has vast potential ahead of them, with a strong team, and innovative technology that is massive. I simply had to hop on board, as the first board member and only board seat I currently hold, to help support and guide the company on its path to success."