We're still recovering from the SSP outage, says one broker | Insurance Business UK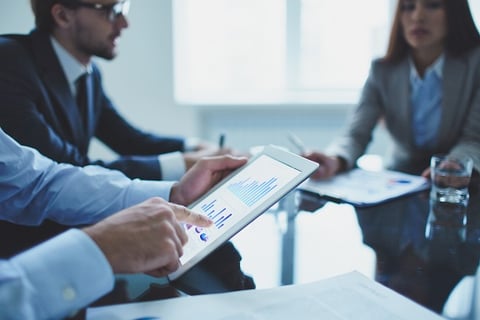 The SSP outages of last summer hit many brokers hard, and one broker told us that his firm is still recovering months later.
After the first two weeks of the outage with no system at all, even when it did come back it was still limited – meaning so too was the broker's ability to do business.
"Sometimes there's a feeling that they effectively turned the light switch back on [after the first two weeks] and we were all up and running, but that's far from the case," Sunil Shah, managing director of Essex-based C&M Insurance, told
Insurance Business.
The partial restoration of the system was limited to transacting business only, he explained, leaving many features still unavailable.
As well as being a deeply stressful experience for staff, it was disappointing to have to tell customers that they couldn't help them.
Want the latest insurance industry news first? Sign up for our completely free newsletter service now.
"If a client rang to say I need to make a claim, or I need to make a change to a policy, we had to say we couldn't do it," Shah explained. "We couldn't look up who they were insured with, or what their policy number was."
And while insurers were sympathetic to SSP users, they were limited by data protection rules in being able to help brokers when they couldn't access client information.
"It doesn't look great when you tell [clients], "sorry, our system is down," and the next day you tell them the same thing," he commented.
But through the impact of the outage, there have been hard lessons learned.
"What you've got to remember is that this system was sold to brokers on the basis that it was the solution to a paperless office, so we've learnt from it," Shah said.
During the time of limited service, even archiving emails and documents to the system was not possible for C&M, and Shah says the company has since been implementing back-up systems as a result.
"Our responsibilities under the [Financial Conduct Authority] don't change, regardless of whether we apportion blame to SSP or not – ultimately the responsibility is ours as a broker," he commented.
C&M has now put measures in place that would allow staff to access basic client policy information and have an idea of day-to-day tasks, even without the system.
That, along with regular 'data dumps', "will allow us to continue to trade and not literally come to a standstill," should there be another outage. Though the process has been a long and time-consuming one.
When asked whether C&M has fully recovered from the events, Shah said: "Almost. We're not far off."
What about your brokerage? Has it been able to make a full recovery following the SSP outage? Leave a comment below with your experiences.
Related stories:
Ogden rate cut: A broker's perspective
SSP deflects blame for latest service outage