Zurich grabs minority share in insurtech start-up | Insurance Business UK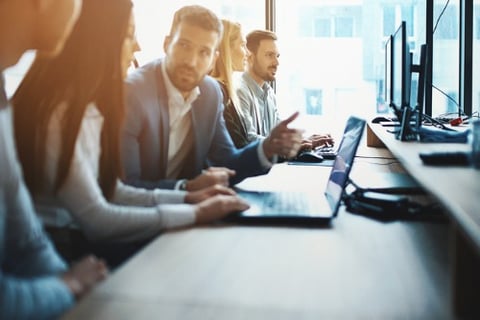 Zurich Insurance Group has acquired a minority stake in CoverWallet, a start-up that has developed an online-based insurance management platform.
The investment comes on the back of a commercial partnership both companies entered into in February. Through the partnership, CoverWallet extended its US platform to Europe, allowing Zurich to offer small businesses a platform to learn policy types, get quotes, purchase insurance, and manage their coverage, a release said. CoverWallet's platform is currently live in Spain and – thanks to the investment – will continue to expand to other European countries with Zurich's help.
"Following our commercial agreement with Zurich, this investment is a testament to the value Zurich sees in CoverWallet and the work we are doing to make insurance easy and convenientfor small businesses in Europe," said CoverWallet co-founder and CEO Inaki Berenguer. "Zurich has been a terrific partner as CoverWallet launched internationally, and we are thrilled they decided to invest in our company."
Users of the CoverWallet platform can access real-time quoting, underwriting, binding, billing, and servicing capabilities. While the Hanover Group was the first carrier to use the tech platform, it employed CoverWallet's system to its agents for the company's micro-small commercial business, Zurich is utilising the B2B platform to sell its policies directly to small businesses online.
CoverWallet launched in 2016 and has been gaining a lot of momentum since. Last year, it surpassed 800% annual revenue growth. In addition to Zurich, the company has received funding from other investors such as Union Square Ventures, Index Ventures, Two Sigma, Foundation Capital, and Starr Companies.
Related stories:
What Zurich's CFO thinks about large mergers
Zurich announces completion of share buyback programme