Are we treating policyholders fairly in the property damage claims sector? | Insurance Business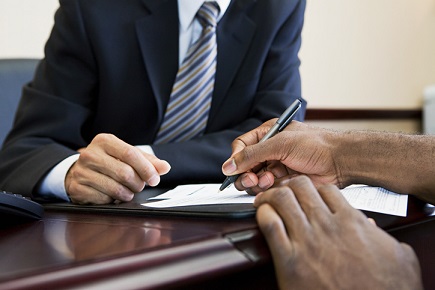 The following is an opinion piece written by The British Damage Management Association. The views expressed within the article are not necessarily reflective of those of Insurance Business.
Since the Financial Conduct Authority (FCA) introduced the Treating Customers Fairly (TCF) policy in 2006, there have been many advancements in the way that insurance companies go about ensuring fair customer outcomes within the residential, commercial and specialist damage management sectors. With industry wide changes such as advanced technology, the platforms from which insurers communicate with consumers, and how consumers absorb and access information, there has been a drive for a more proactive and transparent approach.
Nevertheless, there is always room for us as an industry to take TCF the extra mile.
SAS, the business analytics software and services provider, published a whitepaper this year discussing the insurance decision-making process of the hyper-connected consumer of today. One who has 24/7 access to reading and writing reviews and complains so publicly, one who is highly informed and wants quick and accurate responses from their insurance company. Customers are no longer simply price driven, reputation is increasingly important to make a positive impression and companies need to further their opportunities to get a competitive advantage. So how do we ensure we enhance the way we treat policyholders fairly?
The BDMA offers its view…
Putting consumers' needs at the forefront
Policies vary greatly, and what works for one consumer may not work for another. As you know, we also cannot assume that every consumer understands the policies available. With the data breadth available today, intuitive technology, and direct communication with the customer, insurers can cater a policy to a consumer based on more than just their current situation. Consumers trust insurance companies to provide the best policy available by taking into consideration their individual needs, priorities and circumstances. Not only this, consumers trust that the terms and conditions they are signing up to meet the requirements they need. While we cannot control consumers' understandings, we can educate and make policy documents as clear as possible and back this up with direct communications at the point of sale and inform the process of damage restoration at the point of claim.
With this customer first approach, consumers are more likely to feel loyal towards an insurance company, while feeling like they are being treated fairly to receive the service which is right for them.
Policyholder communication throughout the claim process
For policyholders making a claim, the TCF outcomes are far from over. This is where we particularly see the differences between TCF and customer satisfaction, as a customer may be satisfied with the service of their initial set-up, but until a claim is made they have not necessarily had much direct contact with the insurer. The response to a claim is the insurer and damage management company's time to demonstrate the full service as per the claims policy and policyholder's expectations.
When a policyholder makes a claim, they need assurance that insurers and the wider supply chain are going to do all they can to react efficiently and quickly, while being empathetic to the circumstances. They need to feel that their best interests are being considered – with the least disruption and claim lifecycle time. Clear, consistent communication throughout the claims process makes all the difference to provide comfort to the policyholder and assures them that they are being looked after by their insurer, damage management professionals and others. Furthermore, insurers and damage management technicians should continue to offer clear advice for next steps, at each touchpoint. There is no right or wrong channel for these communications but, as discussed in the introduction, real time updates are critical to the consumer. Even more so, having human contact during the process demonstrates integrity and builds rapport which can generate customer loyalty. We also should not underestimate the value of customer feedback, which can help to make sure we do even better in future claims.
Working in collaboration with the supply chain
Keeping the consumer in the loop is aided much more easily when communication is consistently informative across the entire supply chain. A more productive claim lifecycle can take place when insurers, damage management companies and other suppliers work in collaboration with the best outcome for the customer in mind. The chain needs to be streamlined.
Moreover, the level of expertise within the supply chain makes a big difference. When signing up to a policy with an insurer, an end user trusts that the best possible suppliers would be dealing with their claim. This is a consideration for TCF. Insurers need to invest in suppliers who are proven experts within the field, as damage management companies and other on-site suppliers are the face of their brand when dealing with the claim on site. The claims handler should too have expertise in the claim type that the policyholder faces, to ensure that communications are aligned when going back and forth between the suppliers and the consumer. Regular meetings, training and information sharing between insurers and their supply chain will ensure a smoother operation when preparing for future claims to give consumers an even better service.
Related stories:
A problem that is "undermining public confidence" in insurance
The importance of choice