Is this what holds the key to customer loyalty in insurance in 2018? | Insurance Business UK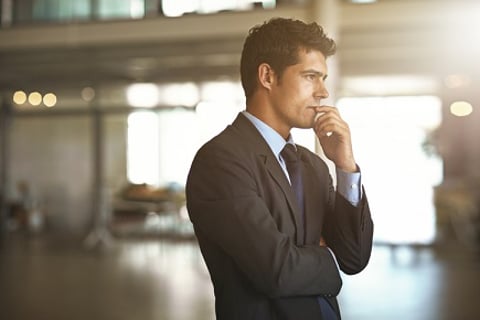 The following is an opinion article written by Karen Wheeler, Vice President and Country Manager UK, Affinion. The views expressed within the article are not necessarily reflective of those of Insurance Business.
Insurance companies have notoriously struggled with customer engagement, and in a low-touch industry in which consumers are quick to switch providers following a bad experience, their battle is hardly surprising. But in recent years their plight has become increasingly evident. The Institute of Customer Service's January 2018 Customer Satisfaction Index revealed that the insurance sector was one of the few whose satisfaction index score actually fell in the last year, indicating customers have become increasingly dissatisfied with the level of customer service they're receiving.
Search and compare product listings for Insurance Brokers from specialty market providers here
Without quality customer service, there comes a lack of engagement and loyalty, and many insurance providers now find themselves stuck in a rut. But this needn't be the case and it certainly isn't an inevitable part of their journey. It's time to ask where insurers are falling short when it comes to customer loyalty. And, more importantly, whether the creation of an ecosystem in particular - a growing trend in the industry - could turn things around for providers in 2018?
The problem at hand
The first challenge is insurance policies are often perceived as a boring, but necessary, part of everyday life that provide peace of mind, but are not exactly a choice that thrills the consumer.
Secondly, insurers are operating in a highly commoditised market, making it extremely difficult to differentiate. This is why consumers often make their decision purely based on price, and the proliferation of price comparison websites has done nothing to discourage this.
Lastly, there is a low-touch relationship between customers and their providers. Generally, a customer will only get in contact with their provider if they want to renew (or cancel) their policy, or when they need to make a claim. Aggregator websites also mean insurers are often one step removed from their customers, making it difficult to establish a direct relationship.
A new opportunity for insurers
But change is on the horizon. According to Bain & Company's global research Customer Behaviour and Loyalty in Insurance, insurers are working hard to change customers' perceptions, by expanding their offerings to become a more important and valued part of their lives.
This is being achieved through placing themselves at the centre of an 'ecosystem'; an interconnected network of services that includes non-insurance offerings such as smoke, intrusion and leakage monitors for home, health diagnostics and advice, and telematics sensors for vehicles that can be used to trigger maintenance alerts.
Crucially, these services are an extension of insurers' core remits. They offer peace of mind, reassurance, protection and support to consumers in important areas of their lives. Bain's view is that "no longer merely isolated providers of a low-touch product, insurers can become the key players in ecosystems of interconnected services for home, auto, health and life."
What an ecosystem has to offer
Building an ecosystem helps providers find a much-needed point of differentiation and move from the provision of a specific service - such as house insurance - to a role in which they add value in multiple areas of the customers' lives.
This expanded reach enables insurers to engage with their customers through more touchpoints and creates genuine and valuable opportunities to contact them and build an ongoing dialogue. Ultimately, this has the potential to make insurers a larger, and more valuable part of their lives – increasing the chances of customers staying loyal.
The positive impact of extending into new areas of customers' lives is clear. Bain's survey demonstrates that where insurers concentrate on building loyalty they can gain considerable ground - as much as 20 percentage points in Net Promoter Scores over a three-year period.
An opportunity not to be missed
But among the areas already included within the ecosystem, there is a huge opportunity that is being missed. In today's digital age, it's crucial that this model expands to include cyber services that help customers protect their online identities and privacy.
We manage our lives supported by multiple devices and share more personal information than ever before across social media, e-commerce and the web, so the risk of sophisticated fraudsters taking advantage is never far away. Research reveals that more people believe it has become harder to stay safe online in the past five years (63%) than in the "real" world (52%).
The ecosystem should evolve beyond the traditional remit of insurers – the protection of tangible, physical possessions – to offer services which detect, and prevent against, the signs of suspicious online activity. For example, social media and dark web scanning, that can detect if the customer's data has been shared or compromised in any way before it causes a serious issue.
And, if the worst was to happen, insurers should embrace their role as 'protectors' and support customers to resolve the issue. This could be achieved in a number of ways, for example, in the form of an ID/cyber helpline, legal assistance, a 'clean up' service that deletes or blocks compromised personal information, or even cyber fraud insurance, a topic that's been high on the industry's agenda for some years now.
This holistic support system, from detection to resolution, holds huge potential for insurers to become a more relevant and important part of their customers' everyday lives – not just a number to call to complain, claim or renew a policy.
Looking ahead in 2018
If there's one thing that can be learnt from the implementation of an ecosystem, it's that diversification is key for insurers to improve customer engagement. There's an array of services that insurers can offer that will meet broader consumer needs, and protecting them against the increasing number of cyber threats is just one of them. Diversification presents an opportunity for the insurer to become a trusted ally, not just a necessary point of contact after a bad experience.
By adding more value to their customers' lives through multiple touch-points, insurers will be able to stand out in a crowded market and find that positive point of difference.
Related stories: