The hard truth on insurance and telematics | Insurance Business UK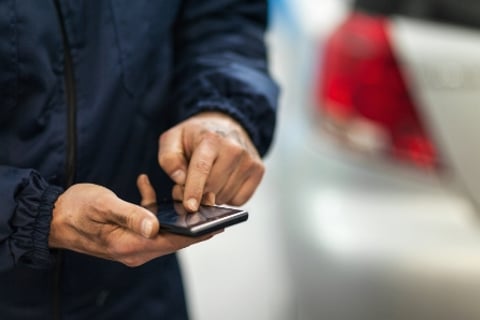 The following is an opinion piece written by Penny Searles, CEO, Smartdriverclub. The views expressed within the article are not necessarily reflective of those of Insurance Business.
Whiplash, staged accidents, Ogden, fronting, ghost broking – you name it, motor insurers have been having a rough time of it. Not only that but they have been getting it, rather ironically, 'in the neck' for encouraging a compensation culture in the UK that has seen claims costs spiral and premiums reach record-breaking levels.
Search and compare product listings for Motor Insurance from specialty market providers here
While Government reforms are underway to help tackle some of these problems, insurers need to be putting greater investment in getting on the front foot at the claims stage. This will reduce exposure to fraud, help avoid inflated claims costs and ensure claims are managed quickly and simply for the customer.
The sure-fire way to do that is through telematics data. The hard truth is that many major insurers simply aren't geared up to use telematics data at claims stage.
Given the many and varied challenges facing the sector it is fair to assume that if, as an insurer, you have access to the exact details on the circumstances of a claim, recorded by the car rather than relying purely on the customer's and/or witness version of events, that intelligence would be ingested and used to help determine the outcome of a claim? You would know where and when the accident happened, the G-force on the car, where the car was hit, whether the car was stationary or moving.
It is also fair to assume that if you know a customer has had an accident, you, as their insurer, will want to be the first to offer help.
These are big assumptions and sadly mistaken ones.
The problem is that while the vast majority of insurers now have some form of telematics proposition, whether through a broker partnership or as a distinct part of their in-house capabilities, it is still seen as a niche part of their business and the benefit is limited to how telematics data is used to rate for risk, not how it is used during the claims process.
As a consequence, many motor claims departments simply revert to standard practice when it comes to handling claims related to telematics policies, ignoring the evidence provided by the black box because their infrastructure has no way of dealing with it.
The cases of lives saved and fraud rings cracked through telematics data make headline news but these cases are from a small clutch of industry innovators who saw the potential of the data early on – not from the mammoths of the industry who find it so difficult to change course.
Trust in the data is one of the biggest issues but the quality of telematics data has improved immeasurably since the earliest days in line with advances in data collection methods and the access the industry has to analytical capabilities.
Are insurers in denial about telematics insurance? Is there a belief that it will always be a niche proposition so not worth the investment in training and technology to enable the data to be leveraged at claims stage? This seems very short-sighted to me. Telematics is the first step on the road to the connected car. Any insurer who can understand, leverage and monetise connected car data throughout the customer lifecycle, will be at a distinct advantage as connected car volumes grow.
We all know cars are destined to become computers on wheels. We also all know that car ownership is falling as consumers look for alternative means of travel. Tracking how and where customers travel will be through the data that they choose to share from the vehicle.
Getting connected car ready is a matter of survival for the motor insurance industry. Getting started with telematics is good but making it part of workflows from quote to renewal to claim is better.
Related stories: