Ins and outs of inland marine (Part 1) | Insurance Business America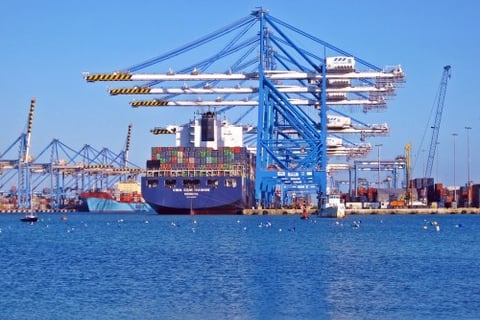 On the evening of August 13, 2011, country music duo Sugarland was about to take the stage at the Indiana State Fair. But a stage collapse, which occurred after a gust of wind hit the roof structure, brought the event to a sudden halt.

Seven people died as a result of the collapse, and another 58 were injured. In addition to the significant human toll, the collapse also severely damaged the performers' expensive instruments and sound equipment.

Almost five years later, the Indiana State Fair stage collapse remains a salient reminder of the need for businesses to hold various insurance policies, including inland marine coverage.

The inland marine line of business is worth more than $14 billion. Frank Oleskiewicz, New York Property branch manager for General Star Insurance, says it's traditionally very profitable and usually performs around 10 points below commercial property and package business with respect to loss ratios.

"As a result, many new entrants have popped up with fresh capacity and have posed a challenge to traditional inland marine markets," he says. "[The] obvious result will be a more competitive environment, where inland marine underwriters will need excellent data and judgment to continue producing profitable results."

Laura Bates, associate vice president of the special risk division at Burns & Wilcox, expects the industry will continue to see increasing competition in inland marine in 2016.

"We're going to see rates continue to f latten and reduce, as the market is generally soft in all the P&C areas," she says.

Knowing the business
There are still plenty of misconceptions around inland marine coverage, Bates says, particularly in terms of cargo insurance. "The biggest misconception with cargo coverage is that obtaining a certificate of insurance from a carrier is evidence of coverage for the shipper," she says.

"However, almost all motor truck cargo policies will have exclusions and will typically only be designed to meet the legal liability of the carrier. That may not be adequate to fully cover the goods being shipped, because carriers are only responsible to the extent of their negligence.

Additionally, the law or tariff restrictions in different areas limit the liability of most carriers. Shippers actually need to purchase their own insurance to cover their goods, and not rely solely on that certificate of insurance from the carrier.

"From a transportation and transit point of view," she continues, "it's a common misconception that international transit and domestic transit are the same. The broker needs to advise the insured of the differing laws, treaties and liabilities that come into play when international borders are crossed. The per-pound liability limit for furniture movers, for example, is very different for most carriers overseas than it is in the US."

Oleskiewicz adds that inland marine requires special training on the part of both producer and underwriter.

"A general property or package underwriter or producer is unlikely to understand all of the nuances of the many classes of inland marine business written," he says. "While it might be easy to understand business personal property within a building, it is something entirely different with the same business personal property of others within the care, custody or control of an insured and where a legal liability exists. For instance, a general property underwriter or producer may not know that the key document is a storage receipt or contract that lays out the rights and duties of each party."

Oleskiewicz emphasizes the importance of continuing professional development for inland marine brokers on account of the abundant activity in the space.

"There are courses and webinars offered by various trade organizations that concentrate on many classes of inland marine," he says. "Topics are presented at basic through advanced levels. These courses provide an overview of exposures faced by insureds and the appropriate coverage response. [General Star] has also held training sessions for our producers, covering various topics designed for the specific audience."

Product awareness
Oleskiewicz says the key thing for brokers in the inland marine segment to understand is which specific coverage an insured should have, based on their unique exposures.

"For example, in today's transportation environment, trucking companies are no longer merely movers of property," he says. "They can be freight forwarders, warehouse operators or third-party logistics operations, all of which require a coverage form that handles all facets of the insured's
exposures."

On the cargo side, Bates sees a lack of awareness pertaining to third-party carriers.

"Any industry using carriers to transport their goods needs to realize that any trucker or transport carrier they hire often relies on third-party carriers," she says. "It's important that the third-party carriers provide proof of cargo insurance as well. The shipper might think he's contracted with just one carrier, but actually there could be two or three involved. They need to make sure that, all the way down the chain, the coverage is there and each
carrier has their own coverage."


Read the second part of this story here.