Making the major league | Insurance Business America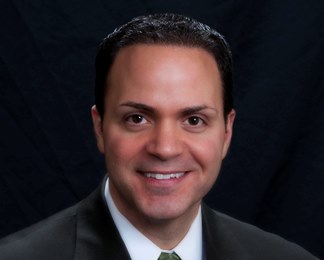 Although Ed Mackoul comes from an insurance family, he never imagined he'd join the business himself.
"No one ever thinks they are going to get into insurance, I can tell you that!" says the now-president of Mackoul & Associates, a second-generation Long Island agency specializing in insurance for condominiums, apartments and co-ops.
Rather, Mackoul had perhaps an even more unusual ambition – he dreamed of becoming a major league baseball umpire.
In his early 20s, he took a break from his bartending job in New York and headed off to a five-week training school in Florida. Mackoul was hoping to be selected for an umpire development program that would place him in the minor leagues, from which he could work his way up to the majors.
The school was in Daytona Beach. Mackoul had so much fun there that he says he "wasn't all that focused on, you know, all that serious stuff about being an umpire for those five weeks." So while he finished the program, he didn't make it to the next level and was sent home with the message: "You are talented, but you are not serious."
He went back to his bartending gig, saved his money for another year and gave umpire school another shot. This time, he was a star student and was accepted into the umpire development program.
In the meantime, Mackoul had met the woman he would marry. Between his desire to settle down and his father's urging, Mackoul made a tough call, deciding to forgo his dream of umping in the minor leagues. Instead, at 23, he went into the family business.
Sink or swim
Mackoul's father, Bob, had gotten his start as a life insurance agent in the '70s. In 1987, he opened his own property & casualty firm, Mackoul & Associates.
When Mackoul and his brother joined the business in 1995, "it was a small agency, and there was no sales manager or anything like that," he says. The two brothers were left to their own devices. Mackoul's job was to sell health insurance.
"Basically, we just got stuck in an office and were told, 'Okay, now produce,'" he recalls. "It was a sink-or-swim scenario. The first year was really, really difficult. Neither one of us was doing very well. There was no guidance, so sometimes we'd sit in the office and talk fantasy baseball or whatever."
After a year, things got so bad that Mackoul's brother was fired by their dad. (He returned to the firm several years later in good graces.) It was a turning point for Mackoul.
"After my brother left, I kind of hit my stride," he says. "I told my father, 'I don't really like just sitting at a desk selling health insurance.'"
The firm, at that point, was becoming well-known in the area of real estate co-ops and condos, and Mackoul really wanted to get involved in that side of the business. So he combed through the office's file cabinets and computer records. He searched for clients and prospects the firm had lost over the years and started cold-calling them. Eventually, his hard work paid off, and he developed a number of clients.
Home run
Over the next decade or so, Mackoul & Associates received more and more recognition for its expertise in the co-op and condo niche. The firm eventually developed a commercial umbrella program that was spun off into a separate venture, New Empire Group.
In the meantime, Mackoul took on more and more responsibility. He bought into ownership in 2002 and now leads the organization. He has become a highly respected and sought-after expert on the insurance needs and challenges of co-ops and condos.
"I find everything to be interesting, I've gotta tell you," he says. "I love what I do. I love going out and developing the clients, and I love the educational aspect."
Mackoul is proud of how the agency has grown in both size and stature over the past 21 years – from four employees when he got there to an enthusiastic team of 35 or so now. He credits the staff (who call themselves 'Mackoulies') and his father's mentorship for his success.
Mackoul occasionally sees a couple of his classmates from umpire school on television, umpiring in the major leagues. Today, they're living the dream he'd once imagined for himself. But he has no regrets. In his own way, he's hit the major leagues as well.