The tech revolution? | Insurance Business America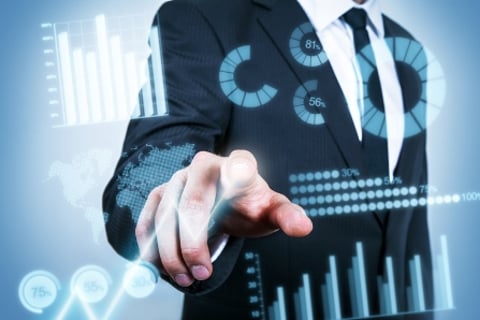 It's nothing new to say that technology is drastically changing the landscape for businesses spanning industries and continents.
But while insurance, and specifically the broker channel, is often criticised for being too slow to adapt, the signs suggest that the industry might finally be having its moment.
"I actually think it's a little bit of a myth that insurance in general, and our broker channel in particular, are averse to technology," Michael Howe, SVP product management at insurance software provider
Applied Systems
, tells Insurance Business.
Howe says he would have agreed that some of the industry remained tech-phobic two years ago, but changes over the past couple of years suggest that's no longer the case.
Applied saw the user-base for its mobile app surge by 162% year-over-year, the company announced last month, suggesting that brokers are not just going digital, but are embracing mobile technology.
"I think there's a general recognition now that technology is not to be feared. The opposite – it's actually the way forward," Howe explains.
"All the things that [businesses are] trying to do, technology can help them. And it seems obvious to say that, but we actually see people acting on that," he says.
While tools such as mobile apps and digital management systems can make a broker's job easier, technology is also revolutionising the way that they can engage with clients – who, in turn, are expecting a higher level of customer service in the digital age.
Consumers are becoming more and more accustomed to immediate, 24/7 accessibility, and increasingly expect service providers to offer apps through which they can access their information and take action at any time of the day, Matt Bevan, president of brokerage DG Bevan, says.
A great example of how a simple technology is enabling brokers to provide a speedier, more convenient service, is through digital signatures.
"Many brokers are moving in this direction, especially for personal lines," Bevan says of the technology.
"This is a solution that provides efficiencies on both the broker and client sides of the transaction. A prospect can find our company from a search on their phone, after a quick call or online chat, we can email them an e-signature document. A few taps on their phone, and they have a policy."
Social media – not typically considered an essential function in the insurance industry – is also fast becoming a vital part of a brokerage's offering.
More and more brokers are feeling the pressure to keep their social media presence up to date, Stanislav Kojokin, partner at brokerage KASE Insurance, says.
"Just like any service industry, brokers would like to stay connected with their clients and engage them in the activities of the business," he says, adding that there are firms that produce insurance-related content for brokers to make online media easier to manage.
"As a result, many brokers are making sure to have mobile-friendly websites and active social media accounts," Kojokin adds.
But despite undeniable steps forward in the digital space, the outside perception of the industry as a whole may not have caught up just yet.

"The insurance industry has developed a reputation for lagging behind in regards to embracing new and emerging technology," Daniel
Kaufman
, senior vice president and managing director Burns & Wilcox, warns.
More insurers in both standard and specialty markets are investing in technologies ranging from mobile tools to predictive analytics, Kaufman says, but adds that while investment has been slow, it is "positive to see the industry moving forward".
The pace at which technology is growing is forcing a new perspective in the industry, according to Kaufman but, with a large portion of its workers "greying and looking towards retirement", a lot more needs to be done to attract the next generation of digital natives.
"It is no big secret that the insurance industry is facing an inevitable talent shortfall," Kaufman says.
"Young, tech-savvy professionals cannot be expected to follow an insurance career path unless it is recognised that our industry is heavily investing in emerging technology," he cautions.
Looking ahead, the consensus is that technology will continue to drive the pace across the globe.
Technology and big data present a significant opportunity for all lines in the insurance industry to enhance operational proficiencies, and better understand the risks and needs of clients, Kaufman says.
"People now get that technology, and enabling their business with technology, is no longer optional," Howe says. "They know that they can't bury their heads in the sand and hope it goes away."