Brokers – How you can serve contractor clients with environmental risks | Insurance Business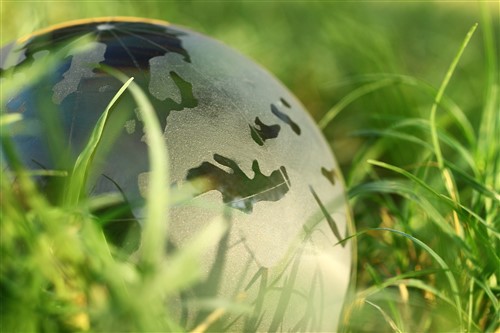 Environmental insurance is still a relatively new line of insurance. The market has matured but there are still a significant number of companies that are not purchasing environmental coverage, according to
Chubb
.
There's a lot of stigma around environmental issues and pollutants. When companies experience an environmental event, be it insured or not, they often don't wish to publicise it, causing many exposures to go under reported and leading contractors to think the exposure is low and not worth insuring.
"It's the job of insurers to help educate and provide insight and training to brokers about environmental risk, which in turn can be used to help their customers identify and address risks that are currently not covered or not covered adequately," said Chris Robertson, vice president, Environmental & Construction, Chubb Canada.
"We can work together to highlight what is and is not covered under a standard general liability policy, and what can be covered under specific environmental liability insurance policies. We can also highlight the additional benefits of having experienced claims handlers deal with claims when the unforeseen happens and helping connect the insured with the various service providers, including vetted environmental consultants, contractors, lawyers, and emergency responders."
A company's environmental liabilities are not always easy to pinpoint and explain. Brokers can work with their clients to understand minor nuances of an insured's operations to make sure all of the exposures are identified, considered and dealt with, said Robertson. A holistic understanding of an insured's business operations will help brokers develop insurance solutions to manage environmental risk.
Some insurers, like Chubb, can bring additional value to the relationship by introducing the insured to a network of risk engineering experts with insight on a range of issues from health, safety and environment, to nuclear engineering, geology, heavy equipment, cranes and more.
"By engaging with risk engineering, customers can get a review of their processes, procedures, and training prior to a loss to help the underwriter and the insured better understand the risks that their operations present and ways they can mitigate those losses," Robertson told Insurance Business.
"Other ways insurers and brokers can work together are to assist with contract review with a specific emphasis on the insurance requirements, hold harmless and indemnity provisions and to determine where responsibility for environmental liability will reside."
Contractors should avoid taking on risks for which they are not responsible or do not have control over, for example, responsibility for existence of existing pollution conditions vs. creation of a new pollution condition, according to Robertson. Either way, if the contractor is picking up risks in contract, they should communicate this to their brokers as the policy may not respond in all instances.
Related stories:
AXA cancels oil pipeline coverage, divests from fossil fuels
The case of the fleet cam: Environmental services provider says it's more than just insurance