Chubb donates historic sculpture | Insurance Business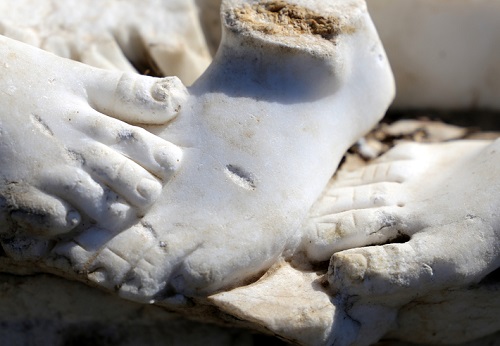 In a gesture that pays respect to the history of art,
Chubb
has donated a damaged sculpture to a conservation and preservation group.
Specifically, the insurer is donating "L'Esclave de Michel-Ange (S 20)" to the Yves Klein Archives in Paris, France.
Celebrate excellence in insurance. Join us at the Insurance Business Awards in Chicago.
Chubb chose to donate the sculpture after it had sustained damage due to an accident during transit. The insurer took possession of the art piece after settling the insurance claim with the Canadian collector who previously owned it.
"Rather than manage the sculpture as salvage, we decided to donate it to the Yves Klein Archives for historical preservation and educational purposes," explained Chubb Personal Risk Services Canada SVP Paul Johnstone. "Because of the damage sustained to the piece and the unique and rare materials Yves Klein used in his work, the sculpture could not be repaired, but it can continue to live on as part of the artist's records with the Archives."
"It is rare to have a piece donated back to our Archives for conservation and our historical records," commented Yves Klein Archives head Daniel Moquay. "We are excited to add this to our collection to preserve the very unique and broad works of Yves Klein."
World-renowned French artist Yves Klein created the sculpture, based on an earlier piece by Michelangelo. Klein's take on the Renaissance sculpture is painted with a synthetic resin – International Klein Blue (IKB) – that he helped create.
Related stories:
Chubb sends private firefighters to help protect homeowners
Chubb sees rates hardening across multiple lines