Insurance director on how to go about 'creating a space for everyone' | Insurance Business America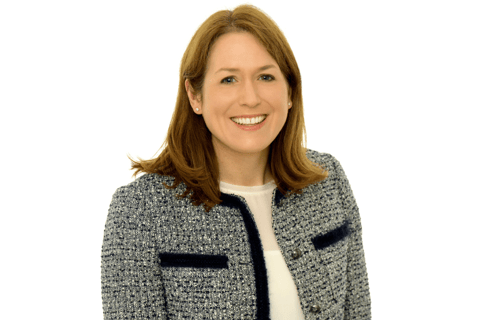 When do the seeds of championing diversity and inclusion really start to take root? The answer it seems differs from person to person, with some beginning their D&I journeys around the time they start work and others coming to the table at a later point in their careers – often after an experience or conversation has opened their eyes to the inequalities that exist in their chosen marketplace.
For others still, a passion for fairness is instilled in them very early in their lives and such is the case for Lavinia Johnson (pictured), director of international casualty for QBE Europe. Speaking with Insurance Business ahead of the #IBWomeninInsurance 2022 Conference, where she will be joining a panel discussion on 'Creating a space for everyone', Johnson highlighted that she came to the conversation at a young age.
"My passion for inclusion and diversity has stemmed from my childhood years in Ireland growing up with a father who was a big advocate for diversity and inclusion," she said. "He was chairman of the Community Games in our local town which is a voluntary organization that provides opportunities for young children and develops them through a range of sporting activities.
"He strongly believed that everyone should have the same opportunities and be treated equally regardless of status or background. Sadly, for me and many others, this was not always the case. These values are deeply rooted within me and are what drives my passion for a fully inclusive team at QBE."
As a parent, Johnson said, she wants her children to grow up in an environment where there is no bias and where they are truly respected for who they are. And fortunately, her role is one that allows her to actively contribute to and drive a more inclusive work environment.
"QBE has a D&I culture which has given me the support and confidence to put myself forward for my current role as a director of underwriting, international casualty," she said. "During my time at the company, I have been fortunate to have many opportunities to give back to the community through volunteering work which gives me a huge sense of achievement."
Being part of a company which acknowledges the challenges its people face and which offers a flexible and hybrid working pattern has a real range of advantages, she said. It helps employees to benefit from an improved work/life balance but it also empowers them with the support required to continue with a full-time career in insurance. The insurance market is making a lot of progress in D&I, but there is still more work to be done. She noted that the ambition to create a wholly inclusive workforce is very much at the heart of QBE's hiring policy, which is one she is very proud to be part of.
Johnson's panel discussion will see her engage with a range of considerations, including what it takes to build a supportive environment, and how to create the best communication strategies to foster openness and empowerment. Exploring how changes to company culture come about, she highlighted that such shifts tend to start at the top of a team, and center around the creation of a space where colleagues feel like they can speak out, have their ideas heard and be themselves.
"At QBE, I think our flexible working plays a big part in the culture because it creates a place that is more inclusive and allows people to be themselves – and it removes barriers, for example, for working parents," she said. "In my current role as a director, I feel that role modelling is key, you have to walk the walk in order to set an example for your teams. But we all have a part to play in creating that sort of environment where colleagues can feel safe to be themselves and one which values all views."
There are lots of ways that insurance leaders can set about creating more inclusive cultures within their teams, she said, and at the top of the list is encouraging others to bring their whole selves to work. This can be achieved by creating an open environment in which all voices are heard, and people are given different forums to express them.
"I also would recommend considering mentoring those who are starting out in their careers or those who may need additional support in reaching their career goals," she said. "We can also make sure that we are embracing flexible working to ensure that we attract, retain and support a diverse workforce. And lastly, by encouraging an environment where people feel comfortable talking about mental health and being clear in how we can support them."
Avoiding some of the common pitfalls experienced by leaders looking to do things differently is a surefire way to speed up the process. And looking across the sector, Johnson noted that quite a common mistake is focusing on diversity and forgetting about inclusion. There is no point in having a diverse mix of people in a workplace if those people are not truly integrated, she said, and as equally at the heart of decisions and activity as anybody else.
A second mistake is leaders being inflexible. Think about all of the talent you are missing out on if you can't create a place for people to bring their best selves to work or where they feel like they are not held back by barriers, she said. A third mistake is not challenging your hiring practices to make sure you are not guilty of unconscious bias. So, leaders must make sure to look at where different voices can really strengthen their teams.
Offering up her key insights for other insurance leaders looking to get started on this journey, Johnson advised: "Make sure you get involved and be proactive, for example by joining a network that represents something you are passionate about. Develop an inclusive mindset. I believe the best leaders are self-aware, curious, are courageous enough to challenge the status quo and are empathetic and open-minded to the fact that everyone is different.
"Be supportive by offering advice to those starting out, and consider mentoring. And don't stop learning. Leaders should continuously evaluate and recalibrate to ensure blind spots are diminished."