Everything you need to know about the Target Market Program Administrators Association | Insurance Business America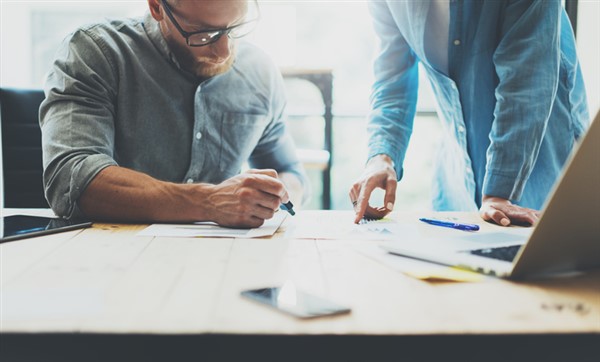 The Target Markets Program Administrators Association (TMPAA) is an organization dedicated to the unique challenges of program specialists and managing general agents (MGA). It was set up in 2001 and has since grown to 465 members, of which 300 are agencies that specialize in programs.
TMPAA defines program business as "insurance products targeted to a particular niche market or class, generally representing a book of similar risks placed with one carrier." Administration of the insurance products is done through program specialists, who have particular expertise in that market or class. They can then distribute their programs on a retail or wholesale basis.
The program specialist is often granted delegated authority by a carrier to carry out the underwriting selection, binding, issuing and billing. Furthermore, they often do the marketing, premium collections, data gathering, claims management/loss control and sometimes risk sharing.
According to the TMPAA, program administrators "typically target their niches through differentiation either in product, risk management services, delivery mechanism or price."
A brief history
The concept of the TMPAA was born in October 2001 at the association's first annual summit in Tempe, Arizona. The idea was to create an association for program specialists, advance the interests of carrier and vendor partners in the program space, and "provide more efficient access to decision-makers in exchange for value to the group."
Since 2001, the TMPAA has been providing contacts, education and resources to its members. The association runs an annual summit in Arizona, as well as an east coast mid-year meeting. TMPAA now has 61 carrier partners committed to program business, all of whom send decision makers to the association's national meetings.
The program business
The program administration market is thriving. The rate of growth in the program industry is easily outpacing the wider commercial lines market. According to TMPAA, the US program business now generates premium revenue in excess of $36.1 billion, up from $17.5 billion in 2010.
The TMPAA's 2017 State of Program Business Study detailed just how quickly the market is growing. It found that program business premium revenue increased by 11.7% between 2014 and 2016. Since the TMPAA's initial study in 2011, program business revenues have more than doubled: The first study reported $17.5 billion in commercial insurance premium revenue in 2010, while the most recent figure (2016) is $36.1 billion.
"There has never been a more interesting time to be in the insurance business," said Tony Campisi, president and CEO of Glatfelter Insurance Group, and former president of the TMPAA advisory board. "This is a dynamic and challenging time. Market forces of consolidation, competition, capital and technology are driving an increasing pace of change in our business, which continues to create opportunities to find new and better ways to connect with our customers and help them manage risk. What better way to meet those needs than being in the program business?"
TMPAA best practices
Target Markets has developed a best practice designation to evaluate agency member program business operations. The aim of the designation is to "encourage applicants to review their current level of functionality [and] seek greater efficiencies in the way they currently conduct business." Those who come out on top will be recognized as a "best in class" operation in the program business marketplace.
The association advises any member agencies interested in applying for the TMPAA best practice designation to conduct an internal self-audit beforehand. It provides members with an evaluation tool to help them carry out this self-audit and best prepare themselves for the official evaluation.
Target University
Target University is a series of 12 courses designed to cover the skillsets of program specialists. It was developed through the efforts of the TMPAA board and a committee of TMPAA members, who served as advisors on course development. All of the courses in the Target University program are taught by program specialists. The 12-course curriculum includes:
Contracts
Mergers & acquisitions
Claims
Program submissions
Strategic planning
Actuarial
Risk management
Leadership and ethics
Underwriting
Systems and operations
Program marketing
Finance and accounting
Any TMPAA members who complete and pass all 12 courses and have the prerequisite leadership history and/or experience in program business are then eligible to apply for the CPL (certified programs leader) designation. CPL designations are awarded at the mid-year and annual meetings.
TMPAA president
The current president of the TMPAA is Christopher Pesce, president of Maritime Program Group (MPG) and executive vice president and secretary of retail insurance brokerage, Gowrie Group – both of which are owned by Gowrie Holdings, Inc.
Pesce has been a leading figure at MPG since completing an internship there in 1995. MPG is a program administrator for recreational, ocean and inland marine insurance, as well as high net worth personal insurance products. In 2018, MPG's underwritten premiums exceeded $130 million.
Some may know Pesce for founding a direct bill services company in 2003, called Bill it Now. The company provides direct bill services primarily for program administrators and carriers that trade in the program space.
The advisory board
The rest of the board includes:
Kim Ayala – Landscape Contractors Insurance Services, Inc
Linda Boborodea – Business Risk Partners
John Colis – Euclid Program Managers
Tony Campisi – Glatfelter Insurance Group (TMPAA past board president)
Jim Danbrowney – Hudson Insurance Group
Ben Francavilla – AmWINS Program Underwriters
Tom Gillingham – EverGuard Insurance Services
Thomas Hebson – York Risk Services Group
Richard Hodge – Tysers
David Jordan – Breckenridge Insurance Group
Paul Mihulka – Zurich
Matt Nangle – BNK Insurance Services
Jim O'Connell – Southwestern Managing General Agency
David Springer – NIP Programs (TMPAA past board president)
Ray Scotto – TMPAA executive director
Heidi Strommen – ProHost USA (TMPAA past board president)
The following are emeritus board members:
Glenn Clark – Rockwood Programs (TMPAA past board president)
Jeremy R. Hitzig – Distinguished Programs Group (TMPAA past board president)
Art Seifert – Glatfelter Program Managers (TMPAA past board president)
Greg Thompson – Program Insurance Advisor (TMPAA past board president)
Board members praise the association
Speaking to Insurance Business at the 18th annual TMPAA summit in Scottsdale, AZ, Jeremy R. Hitzig, CEO of Distinguished Programs and TMPAA past board president, said: "The program administration business has really blossomed over the last 17 years. I think the association has played a meaningful role in helping the industry to evolve into a really important distribution channel for property and casualty products. North of $30 billion of premium flows through program administrators in the US. Target Markets was designed to bring program administrators together with insurance companies and I think the association has done an extraordinary job with that."
Fellow TMPAA advisory board member, Tom Gillingham, CEO and co-owner of EverGuard Insurance Services, added: "The association provides a lot of great resources for program administrators. There are lots of changes happening in our industry right now, in the shape of consolidation or the rise of insurtech. Some might consider these changes as pain points, but others (the association included) turn these changes around into opportunities.
"Insurtech is a concept that's increasingly being discussed because there are some expectations that it will either complement or disrupt our business. At TMPAA, we're looking at what that disruption or change might look like and how we might bring insurtech firms into the fold with us. If they're truly developing technology that benefits our membership, or they're developing into an insurtech program administrator, how do we bring them into the association so that we're staying on the forefront of changes in this space?"
TMPAA Charities
TMPAA Charities was set up in 2006 to give members an opportunity to make charitable contributions. The association normally picks one or two charitable organizations to support each year. Since its inception, TMPAA Charities has provided over $75,000 to charitable organizations.