Growth of TMPAA summit shows exciting times are ahead | Insurance Business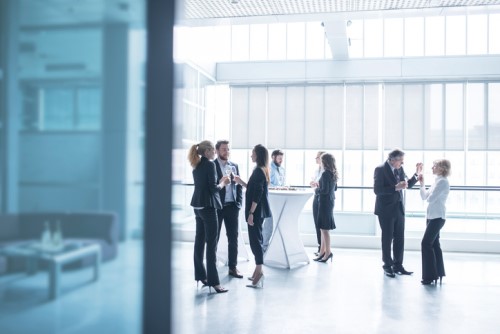 That's a wrap! The 18th annual Target Markets summit in Scottsdale, AZ, has come to a close after three bustling days of business, networking and a spot of golf (for the lucky few). A record 885 attendees from 200 program agencies, 90 service providers and 61 carriers descended on the Westin Kierland Resort & Spa, making 2018 the largest TMPAA summit in the program administration association's history.
TMPAA membership has grown steadily in tandem with the thriving program administration market. The rate of growth in the program industry is easily outpacing the wider commercial lines market. According to TMPAA, the US program business now generates premium revenue in excess of $36.1 billion, up from $17.5 billion in 2010.
"There has never been a more interesting time to be in the insurance business," according to Tony Campisi, president and CEO of Glatfelter Insurance Group, and president of the TMPAA advisory board. "This is a dynamic and challenging time. Market forces of consolidation, competition, capital and technology are driving an increasing pace of change in our business, which continues to create opportunities to find new and better ways to connect with our customers and help them manage risk. What better way to meet those needs than being in the program business?"
The TMPAA held its first annual summit in 2001, with the key aim of promoting excellence among program administrators and MGAs. Since then, the association has grown to 465 members, 300 of which are agencies that specialize in programs.
"The program administration business has really blossomed over the last 17 years. I think the association has played a meaningful role in helping the industry to evolve into a really important distribution channel for property and casualty products," commented Jeremy R. Hitzig, CEO of Distinguished Programs and TMPAA past board president.
"North of $30 billion of premium flows through program administrators in the US. Target Markets was designed to bring program administrators together with insurance companies and I think the association has done an extraordinary job with that."
Joseph Filardo, senior vice president for programs at Breckenridge Insurance Group, has been attending the TMPAA annual summit for the past seven years. He described it as "a real working meeting," full of decision makers and opportunities.
"If you want to grow as a program administrator, this is the place to be," he told Insurance Business. "There are lots of senior leaders here and you get lots of face time to talk with carriers and other program administrators about new ideas and potential acquisitions. It's a lot of hard work, some speed dating and also lots of quality time. The year-on-year growth of Target Markets shows just how successful it is."
Tom Gillingham, CEO and co-owner of EverGuard Insurance Services added: "The association provides a lot of great resources for program administrators. There are lots of changes happening in our industry right now, in the shape of consolidation or the rise of insurtech. Some might consider these changes as pain points, but others (the association included) turn these changes around into opportunities.
"Insurtech is a concept that's increasingly being discussed because there are some expectations that it will either complement or disrupt our business. At TMPAA, we're looking at what that disruption or change might look like and how we might bring insurtech firms into the fold with us. If they're truly developing technology that benefits our membership, or they're developing into an insurtech program administrator, how do we bring them into the association so that we're staying on the forefront of changes in this space?"