Top 10 home insurance providers in the US | Insurance Business America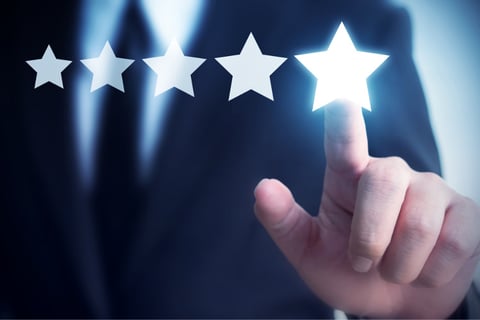 Providing exceptional customer service is one of the most important keys for home insurance companies in building lasting relationships with their clients, the latest survey from J.D. Power has revealed.
The firm's 2020 US Home Insurance Study found that more than two-thirds of home insurance clients planned to renew policies with their existing providers because of good customer service experience. Reputation and convenience, both selected by 64% of respondents, ranked next as the top factors driving customer retention, while price was among the least chosen motivators.
The data analytics and consumer intelligence firm reviewed almost 12,000 responses from clients in the homeowners' and renters' insurance segments to determine how insurers fared in overall customer satisfaction based on these indicators: interaction, policy offerings, price, billing process and policy information, claims. The scores were then tallied and the insurance companies were ranked based on a 1,000-point scale. Here are the top 10 home insurance providers in the US based on overall client satisfaction.
1. Country Financial
Overall customer satisfaction index rating: 855
Country Financial and its subsidiaries serve about one million customers in 40 states. The company's range of products include auto, home, life and commercial insurance, retirement planning, and investment management. Country Financial's home insurance is available in three packages, starting with basic coverage that includes a set number of hazards such as fire and lightning damage, theft, vehicle collision, and glass breakage. Customers can also upgrade their policies to suit their needs. The insurer offers liability and medical coverage as well.
2. Amica Mutual
Overall customer satisfaction index rating: 853
Rhode Island-based Amica Mutual offers personal insurance with car, homeowners', personal excess liability, and marine coverages. It is also the oldest mutual insurer of automobiles in the country. While not among the nation's largest insurers, Amica Mutual is recognized for having top-notch customer service. Its standard home insurance menu includes home business, catastrophic, and dwelling replacement coverage, but the insurer also allows for several unconventional policy upgrades and discounts.
3. Auto-Owners Insurance
Overall customer satisfaction index rating: 843
Auto-Owners Insurance operates in 26 states and is represented by more than 6,200 independent agencies, consisting of 37,000 agents. It offers auto, home, liability, and workers' compensation coverage to more than five million policyholders. The Better Business Bureau-accredited (BBB) insurer offers all the standard homeowner coverages, including dwelling protection, liability insurance, and personal property and additional living expenses coverage. The policies can also be personalized to include several add-ons such as guaranteed home replacement, ordinance or law coverage, identity theft protection, and coverage for appliance leaks and food spoilage resulting from power failures.
4. Erie Insurance
Overall customer satisfaction index rating: 839
Originally founded as an auto insurer in Pennsylvania, publicly traded Erie Insurance has since expanded to home, commercial, and life insurance. It operates in more than 10 eastern and midwestern states and has nearly 4.9 million policyholders. The company's home insurance packs in the standard features but also includes attractive perks such as guaranteed home replacement, and animal and theft coverage. As for the add-ons, customers can opt for coverage for equipment breakdown, high-end valuables, firearms, and underground utility lines and pipes. Policyholders are also eligible for various discounts depending on where they live.
5. The Hartford
Overall customer satisfaction index rating: 832
The Hartford Financial Services Group is one of the country's largest investment and insurance companies. It provides commercial and personal insurance, including auto, homeowners', workers' compensation, and specialty coverage. The company has been the direct auto and home insurance writer for AARP's members for more than 30 years. Hartford's Home Advantage package includes "new for old" protection, which pays for the cost of replacing old items with new ones, reimbursement for replacing locks, and personal injury liability and identity theft coverage. This can be upgraded to the Home Advantage Plus package, which covers for equipment damage and loss of valuable items.
6. Allstate
Overall customer satisfaction index rating: 829
Allstate operates through seven segments and serves more than 145 million policies in force, including an estimated 35 million property and liability policies. Its home insurance products are under the Allstate Protection segment, which also includes auto insurance. Allstate offers standard insurance for all types of homes, including apartments, condo units, and mobile houses. Policyholders can choose from a range of add-ons, including water backup, green improvement, electronic data recovery, identity theft restoration, yard and garden and business property coverage. Owners renting out their homes via Airbnb or other vacation rental platforms can opt for home-sharing insurance, which provide up to $10,000 per rental period to help pay for repairs that the standard home insurance does not cover.
7. State Farm
Overall customer satisfaction index rating: 829
State Farm is the largest auto, property, and casualty insurance provider in the US. It has more than 58,000 employees and 19,000 agents that service 83 million policies and accounts across the country. State Farm offers standard coverage for most homeowners' policies, but clients can opt for several add-ons. These include the increased dwelling limit, which automatically extends replacement cost coverage to 20% if a home is insured at least up to the estimated replacement cost. Policies can also be upgraded to include coverage for earthquake damage, identity fraud, vandalism, and replacing cooling and heating appliances with energy-efficient units.
8. CSAA Insurance Group
Overall customer satisfaction index rating: 825
California State Automobile Association (CSAA) Inter-Insurance Bureau offers car, homeowners', and personal umbrella insurance to about one million policyholders in more than 15 states. CSAA standard home insurance policies include dwelling, personal property, jewelry and other valuables, personal liability, medical payments, and loss-of-use coverage. Policyholders are also eligible for several discounts.
9. MetLife
Overall customer satisfaction index rating: 824
MetLife is one of the world's leading providers of insurance, annuities, employee benefits, and asset management services. It is also among the largest institutional investors in the US, managing more than $600 billion in total assets as of December 31, 2019. MetLife's insurance policies include standard coverage, but policyholders can also opt for dwelling and contents replacement coverage. Customers can also avail of several discounts.
10. American Family
Overall customer satisfaction index rating: 821
American Family Mutual Insurance provides personal and commercial property and casualty insurance across the country. This includes auto, homeowners', travel, farm and ranch, retail business, and commercial liability insurance. It also offers life insurance, and annuities and supplemental health plans. For the company's standard home insurance policies, coverage for pump overflows and sewer backups, identity theft, equipment breakdown, matching siding protection, and home business liability and property coverage can be added.