What licenses do I need to become an insurance agent in Massachusetts? | Insurance Business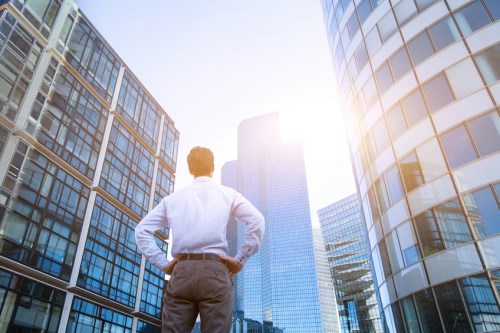 Anyone who wants to work as an insurance agent in the state of Massachusetts must first obtain a license from the state's Department of Insurance. Before this license will be granted, candidates must take an insurance pre-licensing course and pass a licensing examination.
To become an insurance advisor in Massachusetts, all candidates must meet the following requirements, as stated by the www.mass.gov website:
Pass the adviser licensing exam administered by Prometric. Applicants can apply online at www.prometric.com or by calling 800-741-9380 to schedule their written examination.
All applicants must be at least 18-years-old.
You cannot apply if you've had an insurance license revoked or suspended from you in the past.
Applicants must be trustworthy and competent.
Pre-licensing education
Before taking the adviser licensing examination, applicants are required to carry out an insurance pre-licensing course. Applicants can do this in different formats, including: classroom learning, web classes, online courses or self-study. A.D. Banker & Company is one of the top firms offering pre-licensing courses across the country.
What happens when you get to your examination?
Once applicants have booked their licensing exam with Prometric, there are a few things they need to know before they show up to take their tests. The first is that they must take a current, signed form of identification that is government issued, has a current photograph and signature, and has a name that exactly matches the name the applicant used to register for the exam. Something like a driver's license, a state-issued ID card or a military ID card will suffice.
Attendees must then register at the test center 30 minutes before the examination is due to start in order to verify their identification and be photographed. All personal items like phones, watches and purses must be left outside the test center.
What's the exam format?
Insurance pre-licensing exams are in a multiple-choice format. There will be 100 questions per exam, some of which will be experimental questions. The so-called 'experimental questions' are mixed in with the graded questions and might be on subjects that weren't explicitly covered during pre-licensing educational courses. They don't affect your final score.
The pass mark for each exam is 70%. The relevant examination codes include:
· 16-53 Producer's exam for property insurance (2 hours)
· 16-54 Producer's exam for casualty insurance (2 hours)
· 16-57 Adviser's exam for property & casualty insurance (2.5 hours)
· 16-58 Exam for public adjuster (2 hours)
· 16-61 Producer's exam for personal lines (2 hours)
A.D.Banker & Company explains: "When you complete the exam, your score will be shown on the screen and you will receive a printed score report. The score report will include whether you passed or failed, the overall percentage score, and percentage correct for each of the major sections of the exam. Candidates who do not pass can schedule the exam again with no waiting period. Prometric notifies the Department of Insurance of your exam results within two business days."
What's next?
If you successfully pass with 70 or higher, you can apply for a license. Best of luck!