3 best practices for insuring drones this holiday season | Insurance Business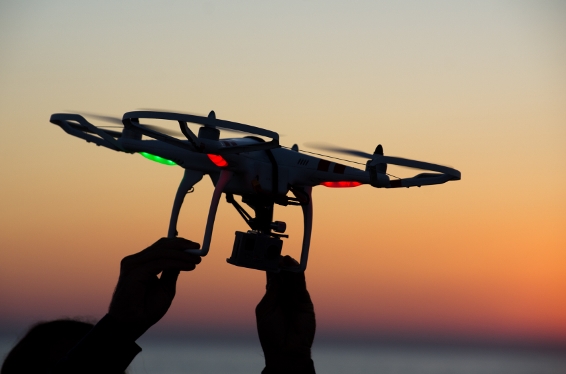 Want to scare the heck out of a room full of insurance professionals in three seconds or less? Bring up drones; more specifically the many ways unmanned (and largely unregulated) aircraft can be used to do harm or cause damage.
At the Guy Carpenter Mutual Company Seminar in Chicago in June, Gerry Deneen of SwissRe did just this. He talked about privacy intrusions, drones being used to carry weapons, the fact that they are ending up in the hands of teenagers at schools, and the way drone owners can apply for exemptions to the restrictions placed upon them. By the time he got to examples of how terrorists might operate drones, eyes were so wide and faces so white that you might've thought we were watching the latest installment of "Paranormal Activity" at the multiplex instead of a lecture on emerging risks in a hotel ballroom.
While the unknown and known exposures associated with drones make mitigation seem daunting, they are no longer some distant futuristic emerging risk to be addressed in due time: they are here. Like mobile phones, electronic trading, and 3-D printing, drones put technology once trusted only to skilled experts in the common man's hands–and into our skies.
Your average insurance professional is usually at least a little risk averse–which helps reign in insureds' urges to launch driverless cars into the air "Back to the Future" style. Insurance keeps risk-taking grounded. But structured properly, it also makes risk-taking possible. As drones are here to stay, avoidance is no longer a sufficient strategy for carriers. EvoSure spoke to several brokers and markets who are breaking ground in the drone insurance marketplace and recommend these three best practices.
1. Understand the coverages.
According to Jason Riley, Vice President of dedicated aviation wholesale broker Halton Hall, "The aviation market really has two approaches to the UAV/UAS (unmanned aerial vehicle/unmanned aircraft system) segment: aircraft liability policy or aviation CGL. There are markets out there that will write the hull and component parts coverage (i.e. cameras/gimbles/etc.) as well, but that is where coverage becomes really expensive. Liability coverage, whether under an aircraft form or a CGL form, is pretty inexpensive. Certainly, commercial operators in particular need to be aware of potential exposures past the obvious bodily injury are advertising/personal injury liability and contractual liability."
Evan Garmon
(UACRM, CWCS) of Harpenau Insurance Agency in Troy, Indiana concurs, "A coverage that does stand out above the rest and is an essential part of the overall insurance package is actually an aircraft liability policy. The biggest risk a drone operator faces is liability in the form of personal injury or property damage to another should their drone fall out of the sky. Lawsuits for personal injury can get quite expensive and if caused by a drone, most commercial general liability policies will not cover these losses due to the aircraft exclusion. The policy may seem expensive upfront–with some costing as much as a small drone–but I always ask my clients, would you rather pay this fee now or be on the hook for one million dollars later on?"
2. Become a drone enthusiast yourself.
Evan Garmon came to EvoSure seeking coverage for something completely new: a drone racing league. "Operators are putting their skills to the test against each other on simple courses," he says of the risk. "While drone racing is in its infancy in the United States currently, drone racing is gaining momentum all over the globe. There is bound to be a day where someone will start a National Drone Racing League with users from all over competing to see whose flying skills are the best."
To better understand his clients' drone exposures, Garmon has made it a best practice to learn as much as he can about drones. "Social media allows me to stay on top of the newest trends and products and how others are using them," he says.
He also sought out "a group that meets monthly to discuss anything and everything drone-related. Many group members own their own drone businesses or have a strong passion for flying drones, and I have had a chance to meet with a few to see what is important to them in an insurance package." Garmon rounds out his knowledge by "constantly following up with my standard carriers to see if their appetite for drones has changed.
Until the regulation and laws in the United States surrounding the small unmanned aircraft systems industry stabilize, many standard insurance companies will stay out of the market. Once they do, I plan to be on top of the change to offer better policies for my clients."
3. Turn to insurance partners you can trust.
For agents looking for the support of a dedicated aviation broker or wholesale broker, firms like Halton Hall (quoted above), Avion, and Wings can be valuable resources and provide access to markets that independent agents may not be directly appointed with. Strong overall wholesalers like All Risks and Peachtree Special Risk Brokers can also add value in complex drone-related risks.
Standard market carriers with aviation strengths, like
Ironshore
and QBE, have consistently been strong partners for EvoSure members on drone-type risks.
Brett McKenie is a sales leader with Austin, Texas-based EvoSure.