41% of Americans don't purchase travel insurance when going abroad | Insurance Business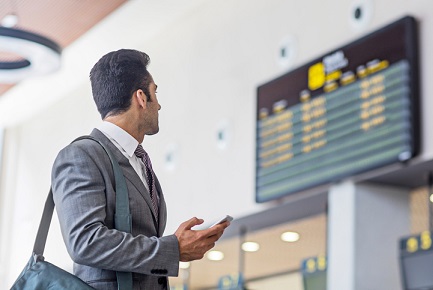 As many as two-fifths of American travelers don't purchase travel insurance when going abroad, according to a new study. And although travel insurance can be purchased at an average cost of just $46, the top reason given for not buying it is that it's too expensive.
The study, conducted by travel site USJetcost.com, polled 4,784 Americans, all of whom said that they had traveled outside continental US within the last 12 months. Of those polled, 41% said that they had not taken out travel insurance for their trip. Those who hadn't taken out travel insurance were asked why not. The top responses were:
It's too expensive – 42%
It was only a short vacation – 28%
Forgot to purchase – 25%
Didn't feel it was needed for all countries visited – 16%
Deemed a waste of money – 8%
However, the poll also found that people who had to visit a doctor or hospital abroad with no travel insurance paid for their decision – an average of $1,295.
"Medical costs abroad can be a real shocker, and if you don't have cover and then can't afford the medical treatment you require, you could be in big trouble," a spokesperson for USJetcost.com said. "Take the time to get it sorted before you go, and you will have the peace of mind to be able to enjoy your holiday fully, eating what you like and doing the activities you enjoy without worrying about the potential costs if something were to happen."
Related stories:
Insurer launches product for doctors traveling overseas
Generali launches three new travel insurance plans