7 reasons the insurance agent is a dead profession walking, according to startups | Insurance Business America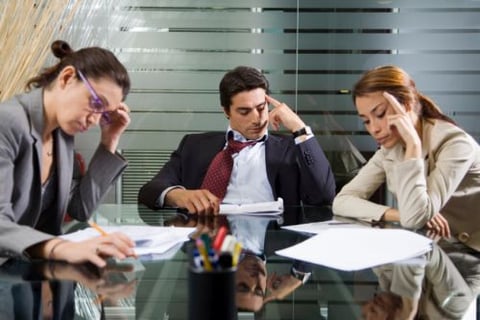 It's no secret that technology startups see insurance as a promising new field.
Last year saw huge growth in early-stage insurance tech deal activity, and 2016 is poised to set even greater records with 24 seed or Series A deals just two months into the year. The group of startups have even founded a conference, OnRamp, which brings together relevant stakeholders.
And the area they see most ripe for disruption is the insurance agent distribution channel.
In a guest article on
TechCrunch
, Whitney Arthofer – an MBA associate at venture capital firm General Catalyst Partner – discusses the weaknesses in the channel and lists seven reasons startups have been so interested in replacing agents.
Though acknowledging that in-person agents are firmly rooted in the industry and execute most policy transactions (99% of commercial, 99% of life, 94% of homeowners and 73% of auto), Arthofer believes certain factors – along with the significant profit margins enjoyed by brokers – will transform the sector to favor online comparison sites, brokerages and direct-to-consumer sales.
1. Aging agent workforce
The average agent working today is 59 years old, making them "less in touch with consumer demands in a digital world," according to Arthofer.
2. Growth of e-commerce and changing consumer demographics
Online comparison shopping is already a fact of life for most millennials, who represent a growing and influential portion of the workforce. As the millennial's buying power grows, insurance distribution channels need to meet and sell to those consumers in ways they are used to being reached and interacted with.
3. Improvements to front and back-end tech
Where once online shopping could be cumbersome, improvements in user experience and more sophisticated analytics allow carriers to price and fulfill policies online and even through smartphones. As mobile becomes a greater part of the user experience, companies providing these benefits to customers will benefit.
4. Increasing consumer responsibility
Particularly in the benefits space, consumers are increasingly being asked to research and purchase their own health insurance.
"As consumers become more responsible and individual plans win share over group plans, online aggregators should become more compelling," Arthofer said.
5. Proof points in other markets
Arthofer considers the success of similar offerings in other markets to be a harbinger of things to come. Alibaba in China and Check24 in Germany are "evidence that consumer brands can be built to compare and buy these types of utility products," he said.
He also likens the transition from travel agents to online sites like Kayak or Expedia to the eventual decrease in reliance in insurance agents.
6. Direct marketing and consumer education
One of the best value propositions an agent provides is education in insurance. With more startups providing different methods of educating consumers, Arthofer believes they will supplant agents.
7. Customer service
With improvement in technology, more complex lines are attracting dedicated support and claims management in a "mimic" of offline insurance agents. There is also the ability facilitate greater customer interactions online, through sophisticated CRMs, cross-selling opportunities and expansion to mobile.
While venture capital firms like GCP have been quick with these and other arguments, members of the insurance industry are less sure about the eventual success of startups – at least as it concerns their ability to supplant agents, and particularly in the commercial market.
"It is unlikely that agents and brokers will be significantly disintermediated in the small-business market any time soon," research firm Deloitte recently. "A multi-channel presence is obviously important. It's not an 'or' question, it's an 'and' question."