AIG boss on the firm's "sense of urgency" | Insurance Business America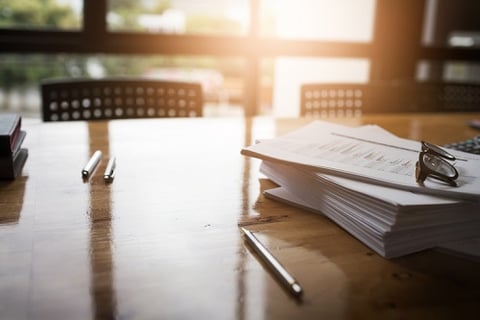 We all know by now that AIG – which is currently worth about a fifth of its 'glory days' value of US$240 billion – posted an US$89 million loss in underwriting income for its general insurance business in the second quarter. Chief executive Brian Duperreault, however, remains optimistic as they scramble towards recovery.
"We continue to work with a sense of urgency as we take actions designed to establish a culture of underwriting excellence and to leverage the strength and flexibility of our diversified businesses…," said Duperreault during the insurer's earnings call, which provided not only an overview of AIG's second quarter financial results but also an update on objectives for the remainder of the year.
In the second quarter of 2018, the company saw its net income fall from US$1.1 billion in the same period last year to the latest figure of US$937 million. Adjusted after-tax income declined from 2017's US$1.4 billion to US$961 million in this year's second quarter.
"Looking ahead to 2019 and beyond, our goal is to deliver top quartile financial performance relative to the industry," noted the CEO, who believes AIG – including its general insurance unit – will deliver an underwriting profit "as we exit 2018."
Concurring, general insurance CEO Peter Zaffino said: "As Brian shared, we continue to focus on achieving underwriting profitability on an exit run rate basis by the end of 2018. Our top priority is to improve the core performance of general insurance through risk selection, altering our mix of business, managing gross and net limits to reduce volatility, and continuing to add high quality underwriters to our team."
According to the call transcript published by Seeking Alpha, the general insurance operation will be implementing a new underwriting framework to better position it in the market. In addition, the unit is taking action to improve financial performance in challenged areas of the business.
Meanwhile AIG, whose swoop for Validus Holdings Ltd was completed last month, is also banking on what the acquired group brings to the table. Validus's franchises include reinsurance platform Validus Re, insurance-linked securities asset manager AlphaCat, and Lloyd's syndicate Talbot.
In AIG's view, Validus will enhance overall growth opportunities.
"I remain confident in our team's ability to deliver improved operating and financial performance as we continue to execute against our strategic priorities and importantly, reinforce AIG's position as a leading global insurer, a responsible corporate citizen, and a rewarding place for our talented and committed colleagues," said Duperreault.