AIG hit with underwriting income loss in general insurance | Insurance Business America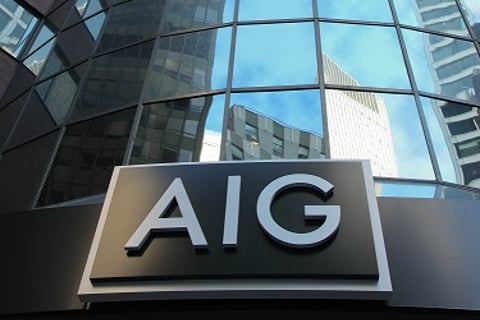 AIG's general insurance business saw an $89 million loss in underwriting income during the second quarter of 2018 – a stark contrast to the $149 million gain it enjoyed in the same period in 2017. Adjusted pre-tax income, meanwhile, fell 46% from last year's more than $1 billion to only $568 million this time around.
Breaking it down in terms of region, general insurance in North America posted an underwriting income loss to the tune of $127 million, with both commercial lines and personal insurance suffering underwriting income losses worth $91 million and $36 million, respectively.
Internationally, AIG's general insurance business registered a loss ($76 million) in commercial lines underwriting income, while personal insurance registered a 22% drop to $114 million. Together, underwriting income of $38 million in international markets was hit with an 82% decline.
"The loss ratio included a high frequency of severe losses that totalled $293 million which is more than double the long-term average, resulting in a second quarter loss ratio of 65.7, and an accident year loss ratio, as adjusted, of 65.4," reported AIG. "Excluding the increase in severe losses, the second quarter accident year loss ratio, as adjusted, was in line with full-year 2017 results."
As for the life & retirement business, numbers pointed to a 3% fall in adjusted pre-tax income – to $962 million in the latest quarter from $993 million in the same period last year.
Overall, AIG posted net income of $937 million – from 2017's $1.1 billion – in the second quarter of 2018. Adjusted after-tax income for the period also slid from $1.4 billion to $961 million.
Meanwhile the insurer's board of directors declared a quarterly dividend of $0.32 per share on AIG common stock, par value $2.50 per share. The dividend is payable on September 28.