AIG reveals Q2 results | Insurance Business America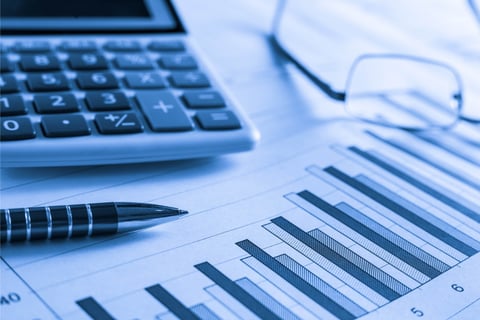 AIG saw pre-tax income from continuing operations of $4.3 billion in Q2 2022, the insurer said on Monday. This was up on $147 million in the second quarter of 2021.
The leap was mainly attributable to an increased in net realized gains on the Fortitude Re funds withheld embedded derivative, AIG said, as well as strong general insurance underwriting results.
The quarter was heralded as "excellent" by AIG chairman and CEO Peter Zaffino.
"General insurance reported outstanding results and life and retirement again delivered a solid performance considering the significant market headwinds in the second quarter," Zaffino said.
The group deferred the launch of the Corebridge Financial initial public offering (IPO) due to a "high degree of equity market volatility in May and June", Zaffino updated.
"Deferring the IPO provided us with an opportunity to further accelerate progress on numerous separation initiatives and to solidify the capital structure of this business as a standalone company," the CEO said.
"Completing the IPO is a significant priority for us and we remain ready to execute, subject to regulatory approvals and market conditions."
Zaffino hailed a "culture of underwriting excellence" in the general insurance business.
"Meaningful top-line growth, strong renewal retention and new business, intentional improvements in business mix, rate above loss cost trends, coupled with a disciplined and focused approach to minimizing volatility, led to impressive profitability improvement," he said.
The insurer reported its first sub-90% general insurance combined operating ratio in fifteen years, at 87.4%.
"Consistent with our strategy to manage volatility, catastrophe losses were very modest in the quarter coming in at $121 million, or 1.8 points of the combined ratio," Zaffino said.

"The adjusted accident year combined ratio of 88.5% improved for the 16th consecutive quarter – totaling 1,250 basis points of improvement over this period and 2,080 basis points of improvement in global commercial lines."
The life and retirement business also experienced a "solid quarter of sales growth in fixed annuities", which Zaffino said was supported by Blackstone's origination capabilities.
"Additionally, life and retirement is starting to see a positive impact in its base portfolio net investment income from higher interest rates and credit spreads," Zaffino said.
The business started to transfer certain assets to BlackRock during the quarter, and Zaffino updated that he expected the remained of the $150 billion of assets under management to be transferred "by the end of 2022".
Zaffino also updated on capital management priorities, which included issuing $6.5 billion of Corebridge Financial debt and redeeming or repurchasing $7.6 billion in aggregate principal debt of AIG.
"In addition, we returned $2.0 billion to shareholders through $1.7 billion of AIG common stock repurchases and $256 million of dividends," Zaffino said.
"Thanks to the outstanding efforts and hard work of our global colleagues, AIG continues to drive excellence across the company that will create long-term value for all our stakeholders."