AJG boss Pat Gallagher on global growth, bad acquisitions … and ballpark hotdogs | Insurance Business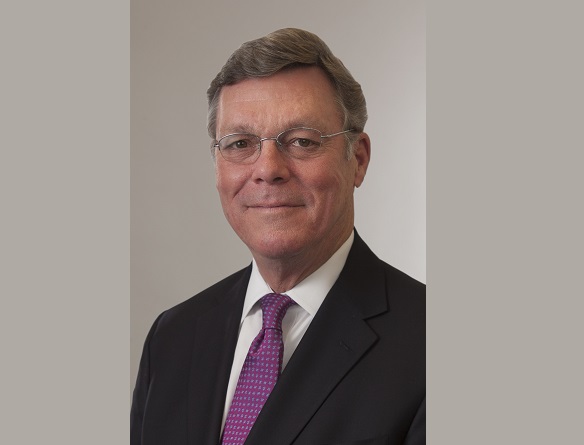 J. Patrick (Pat) Gallagher is chairman, president, and CEO of one of the largest brokerages in the world. The 65-year-old this week talked to Insurance Business about his biggest professional regrets, investing in emerging markets, and the Chicago Cubs' World Series win.

Arthur J. Gallagher & Co. (AJG) is well-known in the insurance world, not least for its global expansion strategy, which has seen the company buy up more than 500 agencies – so M&A seemed as good a place as any to begin picking the broker boss's brains.

Amazingly, despite the huge numbers, the chief executive said "less than 5%" of AJG's acquisitions have been mistakes.

"It's less than 5%. And you go to any business school and find the professor that will believe that … they'll tell you right out, 'I don't believe it'," he said. "But I can take you through the names and take you through the returns, going back 20 years … and I'll tell that one bad one hurts us, and hurts us badly, but we don't make many mistakes," he insisted.

"The key for us, and 99% of our due diligence, is: is there a cultural DNA match? That's the secret sauce. We don't get it wrong very often."

Celebrate excellence in insurance. Nominate a worthy colleague for the Insurance Business Awards!

Gallagher likes talking about company culture – it's something he's immensely proud of. Those rare bad ones, though, they hurt him. Every one of them is a bitter pill for the man at the AJG helm.

"My biggest regrets are overriding my own senses and making decisions around acquisitions that didn't work out," he said. "You sit there and [realize] it caused a lot of pain for everybody – the entrepreneur didn't get what he or she thought they were supposed to be getting; we didn't get the kind of continuing revenue stream that we wanted; we put a lot of management time and effort into it; and for whatever reason it just didn't work out. We really just don't like that pain. When it happens it's just no fun for anybody."

That strategy of finding partners that fit – the "secret sauce" – well, it's worked out for them. It's what allows their M&A strategy to flourish.

Since 1984, when his father and uncle took the family brokerage public – when it was worth about $63 million – the company has been guided by four key principles, Gallagher said: grow organically; buy the best brokers in the marketplace; be more productive and have a higher margin; and maintain the company's "unique" culture.

"Of those four pillars of our strategy, M&A is really important," he said. "When we do mergers, yes we're looking for a revenue stream and we're looking for an earnings stream, but what we're really getting on top of that is additional brains.

"If you look at what we've accomplished since 1984, we can now look at our clientele and look at our prospects, and we can say we can do any account of any size located anywhere in the world. Those capabilities have come through the merger process."

AJG is now one of the largest brokerages in the world, with a value of $10.1 billion and about 25,000 employees, according to Forbes.

Headquartered in Rolling Meadows, Illinois, just outside Chicago, the broker-giant has its largest presence in the United States, the largest market in the world. In Canada, too, the company has a large presence, with more than 800 insurance staff in 25 offices across the country.

(Gallagher, a Cubs baseball fan, couldn't resist a cross-border chirp when talk turned to baseball during the interview, pointing out to this Toronto-based reporter that Chicago's champs had recently swept a series versus the Blue Jays.)

Outside North America, the company's plans for global domination continue. In 2014, the company spread to Australasia, buying up the broking arm of Wesfarmers, which included OAMPS Insurance Brokers (the third-largest brokerage in Australia) and Crombie Lockwood (the largest in New Zealand).

It's the growth into the emerging markets, though, that is AJG's next big push.

"India is a target. We own 21% of our Mexican trading partners. We have operations in Peru, Columbia, Chile. We're not in Brazil at this point, but we will be. And we will be in India. And we are in Singapore. And we're not in Malaysia yet but we will be," he said.

"We can't get as big as we are in the United States in Latin America – there just isn't that much room, there's not that much premium. But we want to be in Latin America because it's growing so much faster than we are in the United States."

Finally, back to the baseball … how was it being in the city, at the famous Wrigley Field, when a 108-year baseball curse was lifted by the Cubs?

"I was exhausted last year, by the time they won the World Series I'd been to so many play-off games, I'd eaten so many hotdogs, and drank more beer than I think I drank in college," Gallagher joked. "The World Series was pretty darn cool."

Even when you're running one of the biggest firms in the business, you've got to make time for history.


Related stories:
When is the PE investment bubble going to burst?