Allianz deemed frontrunner for BBVA's bancassurance business - reports | Insurance Business America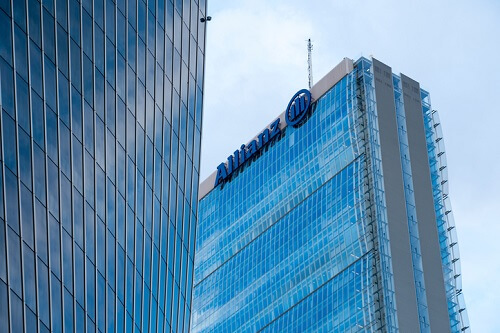 German insurance giant Allianz is seen as the favourite to invest in the bancassurance business of Spanish lender BBVA, according to a Reuters report.
The report follows news earlier in the week that Italian insurer Generali is no longer in the running after its board had doubts concerning the profitability of the investment. However, Reuters reported that Allianz still faces competition in the form of a possible bid from US insurer Liberty Mutual.
Read more: Generali exits race for BBVA's bancassurance business
At stake in the deal, which is worth more than €1 billion, is access to BBVA's insurance network across Spain, Mexico, and Latin America. And for Allianz, the investment could revive its own Spanish distribution network following the end of its previous agreement with Banco Popular in 2017.
BBVA's negotiating leverage, however, was significantly weakened by Generali's withdrawal, according to Reuters. Nevertheless, reports suggest that BBVA still expects a deal to be wrapped up by the end of the year.