Allianz delivers Q2 2021 figures | Insurance Business America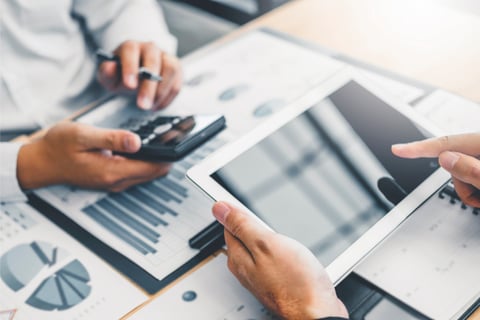 "A strong quarter for all business segments" is how Allianz Group summarized its Q2 2021 financial results.
The global insurance giant has posted total revenue growth of 10.9% year on year – up from €30.9 billion in Q2 2020 to €34.3 billion in Q2 2021. Its operating profit has increased 29.4% to €3.3 billion for the quarter. This adds to the group's H1 2021 operating profit of €6.7 billion, reaching 55% of full-year outlook midpoint. Allianz reported that its 2021 operating profit outlook is now expected to be in the upper half of the target range of €12 billion (plus or minus €1 billion).
The group highlighted that all three business segments showed healthy growth during the quarter with its property-casualty insurance division recording a strong operating profit. Total revenues for the P&C division increased 3.4% to €13.9 billion in Q2 2021, while its operating profit rose 18.8% compared to the prior year, to €1.4 billion. This was despite higher claims from natural catastrophes, which were largely offset by a better run-off result. The underwriting result increased significantly, also due to the absence of COVID-19 related losses compared to the prior-year period.
Meanwhile, high demand for its life/health insurance products resulted in dynamic revenue growth, for the division which saw its operating profit increase to €1.3 billion in Q2 2021, up from €1 billion in Q2 2020. This was largely accredited to the group's business in the United States which led to an improved investment margin.
Its asset management business also continued to grow and reached a new historic high in assets under management. The operating profit of the division increased by 29%, to €825 million in Q2 2021, compared to the prior-year period.
Commenting on the results, CEO of Allianz SE Oliver Bäte stated that Allianz had a very good half-year, achieving double-digit operating profit growth and that its products and solutions had seen healthy demand. He also highlighted that during the past few weeks, which have been marked by heavy natural catastrophes in Europe, he had been proud to witness the "solidarity and outstanding engagement" of so many Allianz representatives.
Giulio Terzariol, CFO of Allianz SE added: "The second quarter once again underscores Allianz's strong underlying performance, which was reflected in all key financial figures. I'm pleased that all our businesses are delivering very good results and that we're growing profitably. On this basis, we are confident about the second half of 2021 and expect now an operating profit in the upper half of our target range."