Allstate agent accused of slashing tires | Insurance Business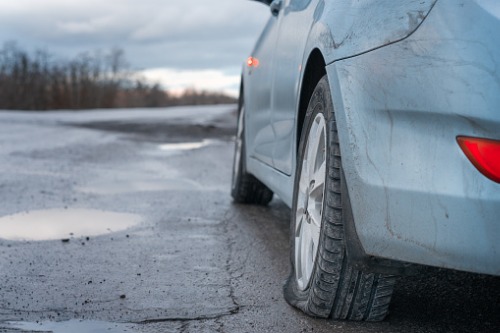 An Allstate insurance agent in Florida has been charged for slashing the tires of his neighbor's car.
Local deputies revealed that they have been keeping a close eye on the agent, Daniel McGuire, since his neighbors reported his aggressive behavior.
Officials said that McGuire, 53, was spotted early Monday morning walking into his neighbor's open garage, using a sharp object to cut into four tires.
Hours after the incident, law enforcement arrested McGuire at his Cape Coral office.
Allstate said that it is aware of the arrest and has made it known that it will cooperate with the authorities during the investigation.
The incident is the latest in a series of hostile actions McGuire had reportedly exhibited against his neighbors.
Pete Zielinski, one of McGuire's neighbors, told WINK News in an interview about some of the issues he had experienced with the agent.
"He's kind of a bully in this neighborhood and he's got a lot of these people scared," Zielinski explained. "He's talked a lot about his guns and him toting guns and he's even shown his guns to some of the neighbors."
Other neighbors have also said that they too have had "ongoing issues" with McGuire over the past month. Most recently, McGuire installed a wooden sign in his backyard which called his neighbors perverted and ugly on the inside.
In the arrest report, deputies said that they had placed cameras in McGuire's neighborhood after receiving reports from concerned individuals.