Allstate firing thousands - report | Insurance Business America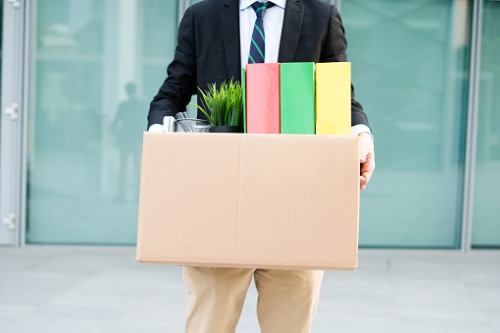 With Allstate Corporation remaining tight-lipped over a possible mass layoff, details have emerged from an anonymous tipster suggesting that more than 3,000 employees could be out of a job soon.
An anonymous user posted several details on thelayoff.com about Allstate's planned downsizing, warning that some 3,700 have been "earmarked for elimination" – cuts have been planned for nearly every Allstate department and across other Allstate-affiliated companies as well, it is alleged.
The most notable detail shared by the anonymous poster is that Allstate will be replacing its 14 regional operations with 4 "Zone HQs". This move will involve the elimination of most distribution manager roles, the tipster said. Manager roles affected include state/territory managers, regional sales leaders, field VPs, and recruitment leaders.
Former managers affected by the decision will have to reapply for new leadership roles under the "Zone" reorganization, but the tipster noted that far fewer posts will be made available. The anonymous poster also said that it is rumored the new roles and who will fill them have "pretty much been selected."
Recruitment leader capacity will be cut by about 50%, the tipster added, and they can also expect to lose their company car privileges.
Field manager bonuses will be slashed "drastically," said the anonymous source. The cuts will range from 43%, up to 55% of salary. VPs could also see their stock options reduced.
Entire ancillary business units are also being put under review, it is suggested. The tipster hinted that there are fears of full cuts for units such as Allstate Business Insurance and Allstate MC.
"All roles will reapply for jobs as a review commences in July," the tipster cautioned, who added that cuts in personnel could reach approximately 40%.
The details shared by the tipster remain speculative, as Allstate has yet to officially confirm the veracity of these layoff plans.
Read more: Allstate to layoff "thousands" of staff
News of Allstate's planned mass layoffs first made headlines last week, when global CEO Tom Wilson told senior team leaders in a conference call that "thousands of jobs" at all levels of the company's operations will be affected by the downsizing.
Insurance Business has reached out to Allstate for comment.