ANE conference motivates and inspires independent agents | Insurance Business America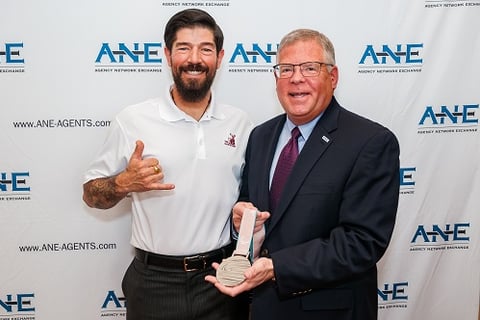 Agency Network Exchange's (ANE) event earlier this week was a huge success, drawing over 200 insurance professionals from New Jersey, Pennsylvania, and Delaware.
The ANE Annual Conference events help bring independent agents together to collectively discuss how to tackle the industry's most pressing concerns.
"Small independent insurance agencies face significant business challenges today from rising wages and expenses, and perpetuation planning, to emerging web-based technologies that are changing the way consumers buy insurance," said ANE CEO John Tiene in a statement. "ANE's annual meeting brings member agents together to exchange ideas and best practices that address those challenges and to explore innovative, new ways of doing business."
For this year, ANE invited US Paralympian Keith Gabel (pictured) to serve as the event's keynote speaker. Gabel is the defending X Games Snowboarder X Adaptive Gold medalist, a World Cup winner, and a two-time Paralympic medalist – winning a Bronze in the Sochi 2014 Games and a silver in the PyeongChang 2018 Games. He is also an ambassador for the humanitarian program Team for Tomorrow.
A left foot amputee, Gabel shared with event participants how he overcame hardships in life. He had faced homelessness, parental drug abuse, and family trauma – and that was all before he lost his leg in an industrial accident that occurred just before his 21st birthday.
"It doesn't matter what happens in your life. With the right attitude, with the right mindset, you can prevail," the Paralympian told agents in his speech.
In addition to Gabel's presentation, the event featured breakout sessions for agency owners, producers, account managers and CSRs.
ANE network agencies wrote over $32 million in new business in 2017, the organization reported in a release. Members also wrote more than $53 million in new business premium and have paid more than $6.8 million in profit sharing to members in the last three years.
Related stories: