Aon enjoys growth spike in Q3 | Insurance Business America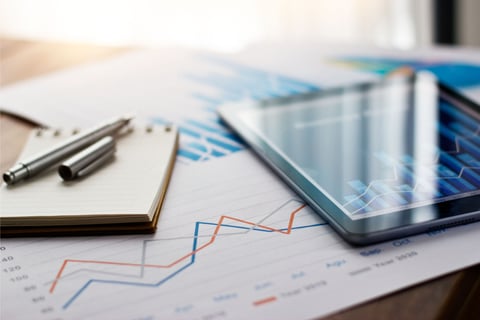 It has been a rosy period for Aon Plc, which has released its financial results for the third quarter of 2020.
In a quarter that saw both its and Willis Towers Watson's shareholders "overwhelmingly" approve all necessary proposals for their mega merger, net income from continuing operations attributable to Aon shareholders for the three months ending in September 30 stood at almost $274 million or $1.18 per share, increasing from $223 million, or $0.93 per share, in the same period last year.
Aon's total revenue for the quarter was about $2.4 billion almost the same level as it was during the previous year. The number reflects a 1% favorable impact from acquisitions and net of divestitures, offset by a 1% unfavorable impact from fiduciary investment income.
Other key figures were positive. The firm's operating margin jumped 340 basis points to 18.5% and operating margin adjusted for certain items rose 40 basis points to 22.4%, indicating an increase in profitability. Earnings per share (EPS) also climbed 27% to $1.18.
Aon also reported that for the first nine months of 2020, cash flows from operations increased 74% to $2,023 million and free cash flow posted a 91% ascent to $1,904 million.
"Our third quarter results demonstrate the resiliency of our firm and our colleagues," said Greg Case, Aon's chief executive officer. "Year-to-date, we delivered strong operational performance with 170 basis points of operating margin expansion and free cash flow of $1.9 billion, up $908 million from last year."
He added that the company has continually evolved its growth strategy to better address the needs of its clients.
"Taking a complete client view – instead of a traditional product view – is fundamental to delivering the next generation of solutions they have told us they need," he noted. "In an increasingly volatile world, our pending combination with Willis Towers Watson will accelerate this proven strategy and establish the combined firm as a preeminent partner to help clients navigate today's most pressing issues and the long-tail risks we will face in the future."